Eine charmante Wohnung in der Nähe des Seeufers, direkt im Zentrum des historischen Dorfes. Es ist elegant eingerichtet und bietet eine romantische Atmosphäre, moderne Funktionalität und Komfort pur, mit Blick auf den See Schlafzimmer und eine große innere Terrasse.
Die Wohnung ist ein kleiner Teil von dem, was war ursprünglich eine historische Villa. Deshalb dachten wir, es zu restrukturieren von seinem alten Geschmack und Werte beginnen. Am Eingang, ein helles Wohnzimmer und eine gut ausgestattete Küche offen auf eine große innere Terrasse, gut für Entspannung und im Freien Abendessen. Im kleinen Flur, dass die Zimmer teilt, gibt es das Badezimmer mit Dusche und Bidet. Kommen drei Stufen hinunter, Sie geben den Blick auf den See Zimmer mit Himmeldoppelbett, ein Sofa und Möbel, die mit der Zeit in cui Bellagio Spiel wurde so berühmt wie romantische und aufgeklärte Reisende zu begeistern wie Goethe, Byron, Liszt, Shelley , Dickens, Twain, Flau, Stendhal und Verdi. Seine Lage im Zentrum des alten Dorfes und in der Nähe des Sees, ist ideal durch den Lebensstil zu leben, das Bellagio belebt. Sie können unter den typischen Viertel gehen und entlang des Seeufers, die Geschäfte, die vielen Restaurants und charakteristischen Cafés. Darüber hinaus ist das Haus in der Nähe zu den Piers, ich weiß, dass es einfach ist für Sie plötzlich zu Fahrten durch auf dem See zu organisieren. -------------------------- See Haus im Herzen von Bellagio. Charmante Wohnung am See im Herzen des alten Dorfes. Schön dekoriert, es bietet eine romantische Atmosphäre, moderne Funktionalität und absoluten Komfort. Helles Wohnzimmer, voll ausgestattete Küche, einen großen Innen Terrasse, Bad und Schlafzimmer Blick auf den See. Ursprünglich ein kleiner Teil einer historischen Villa, die Idee der Wohnung wurde in Übereinstimmung mit dem Geschmack und dieser Werte entwickelt. Am Eingang, ein helles Wohnzimmer und eine voll ausgestattete Küche mit Blick auf einen großen Innen Terrasse, ideal für Mahlzeiten unter freiem Himmel. In der kurzen Gang, die die Zimmer, ein Bad mit Dusche und Bidet teilt. Hinunter drei Schritte führt zum Zimmer mit Seeblick, mit Himmelbett, Sofa und Möbeln im antiken Stil, wo Bellagio romantischen Reisenden inspiriert und erleuchtet wie Goethe, Byron, Liszt, Shelley, Dickens, Twain, Flau, Stendhal und Verdi. Seine Lage im Zentrum des Dorfes und in der Nähe des Sees eignet sich ideal für den Lebensstil zu genießen, die Bellagio beseelt, unter den typischen Bezirke und Seeufer, Geschäfte, Restaurants und die vielen lokalen charakteristisch, während die Nähe zu den Pontons ermöglicht es Ihnen, zu improvisieren die besten Touren und Ausflüge auf dem See.
In der Mitte des Sees ist es Bellagio und das Bellagio Zentrum ist das Dorf, Ihr Haus befindet sich im Herzen des Dorfes und den See.
Paola was such a gracious and welcoming host for our girls' getaway weekend in Bellagio. Not only did she personally welcome us to let us into the flat, but she had a chilled bottle of wine, fresh fruit and sweets from the local bakery all set up for us upon arrival. The flat — which has a stunning bedroom view of the lake, plus an interior terrace that lets in plenty of light — is the ideal size for 2-3 people, and is tucked away on a quiet but central street in the center of town. Can't say enough about how lovely Bellagio is, especially if you're looking for a less touristy side of Lake Como. From the flat, it's a quick minute walk down the cobblestone stairs to the main street with lakeside restaurants, shops and the ferry, and an equally quick 2 minute walk up the stairs to local shops (for the best meats, cheeses and wine) and hidden gems. Paola provided us with everything we needed and more, offering maps, tips, restaurant recommendations and plenty of books. Absolutely would recommend, and hope to stay in Paloa's place again.
Kim
2016-05-15T00:00:00Z
Great apartment in a wonderful location to explore Lake Como. Paola was a wonderful host and the apartment was beautiful!
Kimberly
2016-08-01T00:00:00Z
From the minute I booked to stay at Paola's lakeshore house, she has gone out of her way to be informative and helpful, she sent us an information pack, maps, and ferry details. We arranged prior to our arrival to meet Paola at the apartment. She could not have been more welcoming and helpful if she tried. The apartment is stunning, the location fantastic, it has everything you could think of - Paola really has thought of everything. When we arrived I was unwell, so she kindly offered to book me a doctors appointment - then showed us around the area, showing me where the surgery was, this was far over and above what she needed to do, and I was very greatful! Paola also pointed out places to eat and gave her recommendations, Grotto restaurant opposite was one of these and they were fantastic! I would absolutely love to stay here again, the perfect home away from home, with a stunning view of the lake, and a wonderful host, I couldn't reccomend this place enough, thanks for having us x
Danielle and Paul
2016-10-11T00:00:00Z
Поездка была в начале июня. Я выбрала квартиру Паолы из многих, потому что она мне очень понравилась. И действительность не разочаровала. Очень красивая, стильно обставленная квартира, уделено внимание каждой мелочи. Паола встретила со своей помощницей Оксаной. Подробно рассказали обо всём. За что им большое спасибо и очень помогали в дальнейшем. Терраса большая, было приятно утром пить кофе там. Если готовить в квартире, то для этого есть всё необходимое. Лежа на шикарной кровати под балдахином, можно любоваться панорамой озера. И что самое главное, квартира находится в центре, в двух шагах от причала корабликов, что тоже очень удобно. Спасибо большое Паоле за внимательное отношение и за прекрасную квартиру! Спасибо большое Оксане за помощь! Если еще раз судьба подарит мне поездку в Белладжо, я без сомнения выберу только эту квартиру.
Nina
2016-06-14T00:00:00Z
Where can I start and not end!!! By far the best experience that I have had in the past 4 years that I have used airbnb. Paola was gracious to wait with all the crazy travel plans. Wine and fruits as a welcome gift in a place that felt so warm and inviting. I would love to go back again and again!! Perfect is not enough.
Heba
2015-09-16T00:00:00Z
We loved Paola's apartment. It could not be more conveniently located for making the most of Bellagio and Lake Como. She had everything you could possibly want to feel at home and made us feel very welcome. Would absolutely recommend staying here. Thanks Paola!
Natalie
2016-07-08T00:00:00Z
Paola was most welcoming and kind. She provided plenty of information on Bellagio and helped facilitate a smooth trip to the area. Her home was beautiful, clean and spacious. Incredible location at the heart of Bellagio. Communication with Paola was excellent, she is very flexible and helped us make the most of our trip. We truly hope to return soon for another visit! Can't thank you enough, Paola!
Toug
2016-05-03T00:00:00Z
What a beautiful place
Bo
2015-09-21T00:00:00Z
Romtype
Helt hjem/leilighet
---
Eiendomstype
Leilighet
---
Plass til
3
---
Soverom
Bellagio, Lombardia, Italia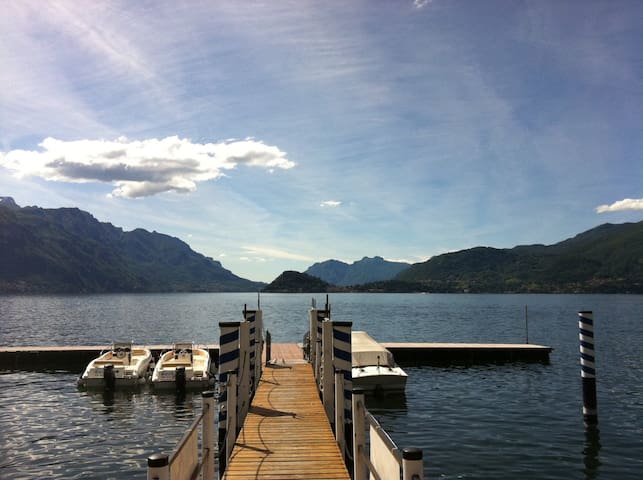 Krásný byt ve městě Bellagio, jen krok od centra města a od Sportovního (místo, kde se můžete pobavit s přáteli nebo vaše rodina potápění v nádherné bazénu popíjení koktejlu, hrát fotbal nebo tenis taky). Byt se nachází ve dvou podlažích: v první z nich se nachází obývací pokoj, koupelna, kuchyně a také speciální komín; Na druhé je zde koupelna a velká ložnice s dvojlůžkem a dvěma samostatnými ty. Z domu máte nádherný výhled na jezero.
un'appartamento molto grande comodo e ben arredato!c'e un panorama perfetta,2 bagni puliti,siamo contenti di averci abitato,ci vediamo prossima volta!
斐
2017-01-25T00:00:00Z
YOU MUST STAY AT THIS PLACE. Honestly: the pictures don't justify just how beautiful Giancarlo's place is. From the lounge room, you get a 280 degree vantage point of the mountains. My family and I loved the cleanliness, warmth and capacity of the place, and we were taken care of by Giancarlo and his gorgeous son. I would recommend staying here to anyone thinking of visiting Lago di Como! Grazie mille, Giancarlo and Frederico!
Elle
2017-03-26T00:00:00Z
Giancarlo is a friendly host and ready to help. The apartment is nicely arranged offering a beautiful view on Lake Como and a fireplace. We had a very satisfying stay and can definitely recommend visiting Giancarlo's place.
Vincent
2017-01-04T00:00:00Z
Giancarlo a été très accueillant avec nous et son appartement est très sympa, propre, et avec une vue magnifique! Un petit peu éloigné du centre ville quand même et au sommet d'une bonne montée, donc pas toujours facile à pieds avec un enfant de 2 ans et demi, mais ça vaut le coup. (Aussi un peu déçu du manque d'internet, mais c'est nous qui avons mal lu l'annonce.) Je recommande complètement cet appartement où on a passé 4 très bonnes journées.
Sebastien
2017-03-07T00:00:00Z
Appartamento con vista mozzafiato! Consigliato!
Pasquale
2017-02-09T00:00:00Z
Giancarlo's place is THE place to stay at Como. It's conviniently located, offers all the amenities anyone could need, and has the most stunning view EVER - perfect for the morning coffe at the balcony :) Plus, Giancarlo and his family are fantastic, hospitable hosts. Highly recommended!
Tomek
2017-04-02T00:00:00Z
Giancarlo and Frederico were absolutely wonderful hosts. After multiple flight delays, my husband and I finally arrived in Bellagio several hours after our estimated arrival time. Our hosts were waiting for us at the apartment and we're kind and welcoming despite our late check-in. The apartment is better than the photos!! The view is absolutely stunning and the double balconies and French doors allow a great breeze. The half-moon window in the bedroom is a bonus! The kitchen was fully equipped (including wine screws) and towels, soap and a hair dryer were provided. Lighting a fire in the fireplace was a perfect way to end our day (firewood was provided). There is no Wifi but you are able to get it at several of the bars and cafes by the ferry. The apartment was easy to find and about a 10 minute walk from where the ferry drops you off. I'd recommend Aperitivi et al to pick up great local wine and prosecco to drink on the beautiful balcony. I highly recommend this apartment and would stay here again! Thank you Giancarlo and Frederico!
Laura
2017-04-10T00:00:00Z
We had a wonderful stay here in Bellagio. The apartment was beautiful, it was set in a quiet, residential area. It was perfect as we could walk to the central Bellagio centre in around 10 minutes. We wanted to be able to cook a little in the kitchen, which we managed to do just fine, there is plenty of utensils, plates, cups etc. (would just add a slightly better chopping knife, a small one - as the one we used was a little blunt and too big) The space was clean, an amazing view out towards the lake, bedroom was incredible, plenty of space for a family of 4 even. Communication was very good with Giancarlo and also a little with his son who dropped us off to the apartment when we arrived. All round super happy and made my birthday weekend perfect. Thank you for having us Giancarlo and family! x
amber
2017-02-28T00:00:00Z
Romtype
Helt hjem/leilighet
---
Eiendomstype
Leilighet
---
Plass til
4
---
Soverom
Bellagio, Lombardia, Italia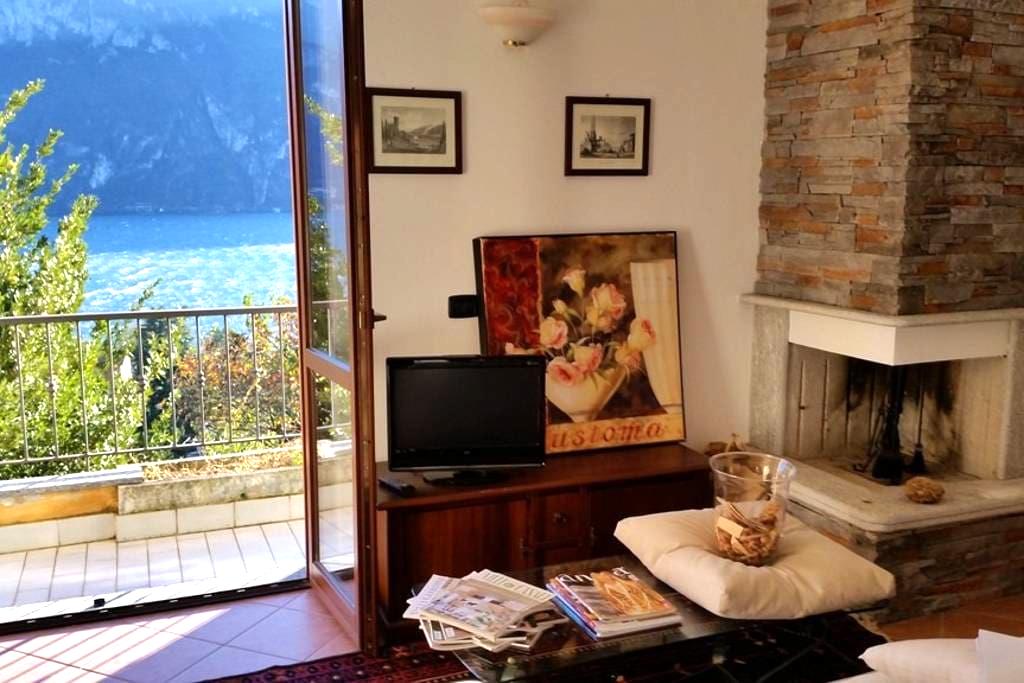 In a historic building end of '800, a new studio furnished with style and luxury of Italian design. In a sunny position, facing the lake and extreme comfort to visit the famous villas attraction without taking the car. Also brand new : Royal 2 apt
Unique location facing the lake front and the beautiful Bellagio. Sights, restaurants, bars, ATM and ferry within walking distance (few meters). No need the car to get the best attractions of the Como Lake.
the district of Cadenabbia is perhaps the most strategic of Lake Como to Tremezzo and visit its beautiful mansions and villas. You will have everything available just a few steps from home. Keep in mind that in Cadenabbia and Tremezzo, while the average high season it is almost impossible to find a parking space during the day (unfortunately the spaces become insufficient and the massive presence of foreign coach makes it even more chaotic search for a car park famous countries).
Andrea's apartment was very nice and matched the description well. Andrea definitely made us feel welcomed. The apartment was in a great location and had a gorgeous view of the lake.
Erik
2016-06-06T00:00:00Z
Wonderful location and view from this beautiful apartment. Would highly recommend staying here while visiting Lake Como!!
Justine
2016-02-16T00:00:00Z
Everyone says that Lake Como is absolutely magnificient, those who have been, those who haven't, travel guides and tourism experts... But you cannot comprehend nor realise how understated this is until you get there, hire a boat and spend a sunny day on the lake navigating along the shore admiring the authentic little villages and monstreous villas sitting in the middle of these beautiful green mountains. Even the italians as romantic as they can be, cannot describe the absolute beauty of this place! My husband and I, on our honeymoon, have had the best time. We are currently still touring Italy but Lake Como has definitely been a highlight of our trip. Everything about Andrea and his place has just been a genuine addition to how good our experience has been. Before we even got there, he was prompt in his reponses over Inmails, very helpful when asked anything about the area in order to prepare for our stay. We did not meet Andrea but his friend welcomed us, took time to answer our questions about things to do and see in the area. I had mentioned we were on our honeymoon and he and his girlfriend have made extra efforts to host us in their place adding romantic touches and little attentions around the place. From this to various magazines and Como tourism guides left around the place, you can really see Andrea is going to extra lengths to make his guests stay the most enjoyable. The apartment is ideally located in a quiet yet somewhat central part of Lake Como, 2 min walk from a mini supermarket and literally at 50m from where you take the ferry to Bellagio. There are many restaurants around (we advise Rodrigo Pizzeria which has been our favourite place to go to for dinner) and little cafes and eataries for during the day. 100m down the road, spend a day at the Hotel Brittania pool (the pool sits on the lake!!!) and get a bottle of French Champane for a more than reaonable price of 70€. Marvelous! Also, a bit more pricey but sooo worth it, hire a boat (no licence required) for the day and see the beauty of the Lake from another angle). A must if you can afford it!!!
Julie
2015-06-26T00:00:00Z
We loved our stay at this apartment - could not recommend it highly enough. Exactly as in the pictures, wonderful view overlooking the lake. The location was perfect for us. The ferry is just outside. Much quieter location than places like Belaggio and Varenna but close enough you can easily get there. Also close to Villa Carlotta and Villa Del Balbianello. Andrea sent us a long list of great recommendations before our trip. Chiara was there to greet us and bid us farewell and was very accommodating.
Caroline
2016-09-14T00:00:00Z
My boyfriend and I stayed at the apartment for 2 nights. The apartment was perfect and we loved Lake Como. The apartment is ~3 minute walk from the ferry, and there are great nearby restaurants. The views from the apartment are amazing. We wished we could have stayed longer. We did not meet Andrea, but his friend who welcomed us was nice and helpful. We definitely hope to return.
Jamie
2014-10-03T00:00:00Z
Andrea was very responsive and informative. He really helped create a great stay.
Gregory
2016-07-16T00:00:00Z
Fantastic apartment.. exactly as described. Andrea was brilliant in helping organise restaurants and suggestions of places to see. The position was great and just down the road from the ferry... and as you can see from the photos amazing views! Cant wait to come back and will be definitely staying at Andreas apartment again (if its not booked up!).
adam
2016-04-18T00:00:00Z
We had a very enjoyable stay at Andreas beautiful apartment. Communication was good from us booking to us leaving. A big thank you for the recommendations on what to see and do. Although we didn't get to meet Andrea, Chiara made us feel very welcome. The apartment was great and had everything we needed and location couldn't have been better. I have to recommend this place to other travellers but would hope it would be free again when we return. A big thank you to you both.
Gillian
2016-07-12T00:00:00Z
Romtype
Helt hjem/leilighet
---
Eiendomstype
Leilighet
---
Plass til
3
---
Soverom
Griante, Lombardia, Italia
Die Wohnung befindet sich in der Innenstadt von Bellagio, es ist nur ein paar Schritte vom See entfernt und in der Nähe von Restaurants, Geschäften und Bars. Spektakulärer Blick auf den See aus dem gemütlichen Wohnzimmer. WLAN-Zugang und Klimaanlage sind in der Wohnung vorhanden.
Wohnung befindet sich im historischen Zentrum von Bellagio, nur wenige Schritte vom See entfernt und in der Nähe von Restaurants, Geschäften und Bars. einen spektakulären Blick auf den See gemütliches Wohnzimmer. WLAN-Zugang und eine Klimaanlage in der gesamten Wohnung zur Verfügung. Kurtaxe 1,00 € je Person pro Tag für die ersten sieben Tage nicht enthalten. Um direkt an den Vermieter gezahlt.
Awesome location in Bellagio. Roberta was super communicative leading up to the stay and everything was easy.
Marty
2016-10-10T00:00:00Z
Roberta is very welcoming and helpful. Her appartment is extremely well located at the center of Bellagio. We had a great stay and would definitely come back.
aline
2015-08-11T00:00:00Z
Roberta was a fantastic host and the appartment is great, exactly as the photos show. I would highly recommend it.
Antoine
2015-05-01T00:00:00Z
Amazing location right in the centre of Bellagio with views out one side to the lake towards Menaggio and the church from the bedroom that also has a lovely sunny balcony. The apartment itself was simple, but it is all about that view and the location. The apartment was clean, exactly as descibed and the welcome and departure all very easy and convenient.
Greg
2016-03-23T00:00:00Z
We loved our stay in Bellagio! The location is perfect and nothing can beat the view from the apartment! Our experience was amazing and we will be recommending Roberta's apartment to family and friends!
Ali
2016-06-09T00:00:00Z
This is an amazing apartment that you could dream of. With fantastic views from the apartment and located right in the walking distance to mini market, pier, bus station and all the shops. Definitely a great apartment to recommend to friends. Roberta, who also very friendly and explained what we needed, we really appreciate what she make us feel like friend. We wish to stay longer in the next holiday. Thanks for everything.
tengchuen
2015-07-19T00:00:00Z
The apartment was very cute, just like the photos, and possibly even larger than anticipated, with a great view that we really enjoyed. Especially when it rained or we were tired, we were able to have a beautiful view of the lake while we relaxed inside. The kitchen was well-equipped and Roberta was very responsive and recommended a great pizza spot (BabaYaga)! The church was indeed right outside the bedroom window, which looked lovely, and the bells were honestly not too intrusive. The bed was comfortable, but it was two twin beds pushed together to form a king-sized bed, which formed a seam in the middle. Overall, a great experience and wonderful location!
Walt & Madison
2016-04-02T00:00:00Z
This apartment has spectacular views and presents as described. Roberta was timely and communicated well. One of my best experiences so far!
Anita
2016-09-20T00:00:00Z
Romtype
Helt hjem/leilighet
---
Eiendomstype
Leilighet
---
Plass til
3
---
Soverom
Bellagio, Lombardia, Italia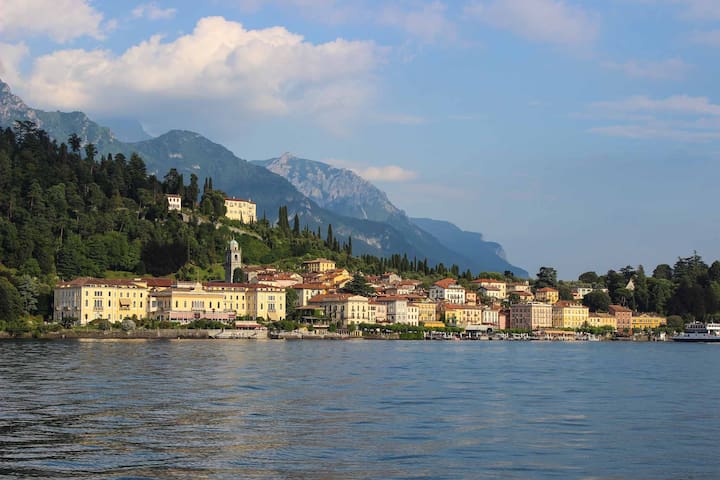 Gemütliche 2-Zimmer-Wohnung mit einem zweiten Schlafzimmer im Dachgeschoss Ebene und verfügt über einen Panorama-See und Berg Blick!
Self catering apartment !!! Extra costs to be paid locally (from April to October): - Tourist Tax (1€/day/adult; kids are paying 0,50 €/day).
Très bel appartement avec une vue sublime et très bien situé au dessus de la jolie ville de lenno.
Laetitia
2017-04-08T00:00:00Z
Perfect weekend
Naimisha
2017-04-10T00:00:00Z
Romtype
Helt hjem/leilighet
---
Eiendomstype
Leilighet
---
Plass til
4
---
Soverom
Tremezzina, Lombardia, Italia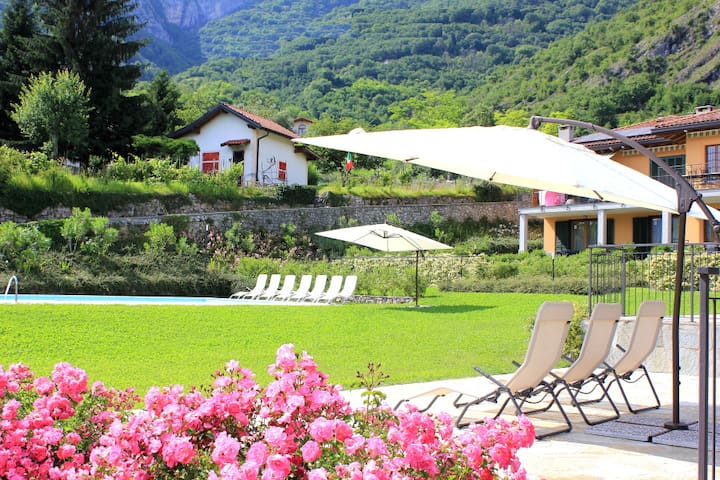 Cosy apartment perfect for couples and families with a little child (a crib is available). It is a part of an ex hotel, so the room has a private bathroom and a small kitchen. The view is amazing ! Very close to the ferry (50 m), bus stop (just in front), supermarket (100 m), restourants and Villa Carlotta, parks and so on. There is a private parking and the lift. I will help you, if you need, to experience an unforgettable holiday or short stay at Lake Como. Free portable hotspot wifi.
Nous avons passe un très bon séjour à Griante. L'appartement est très bien situé, entre Menaggio et Lenno. La vue est magnifique depuis la chambre, on a apprécie de voir les montagnes depuis le lit À noter quand même, la route très circulante entre l'appartement et le lac. Fabio est ponctuel et prévenant. On a beaucoup apprécié.
Michael
2017-03-19T00:00:00Z
We had a great time at the apartment. It's a wonderful value for the area. The view and the balcony is amazing, and by itself a fantastic value for the area. It's cozy but functional with everything we needed for our stay. Note it's on a main road in the area so at times it can be noisy, though this was not an issue for us. Fabio was available to pick me up from the ferry, which is conveniently located just a few minutes from the apartment, and he was always helpful if any issues came up (he even thoughtfully brought food my first night because I'd arrived late!). I would recommend staying here.
Bhavini
2017-03-26T00:00:00Z
Fabio was the perfect host, readily available. The appartement was perfect for our needs and the view was just breathtaking! Thank you so much for everything!
Micaela
2017-03-28T00:00:00Z
Persona estremamente disponibile. Gentilissimo e piacevole. Appartamento ben curato, pulito e con eccezionale vista sul lago. Che dire? Ottima esperienza.
Ema
2017-03-29T00:00:00Z
Super Unterkunft!
Claudi
2017-04-06T00:00:00Z
We had a great time at Fabio's place, he has been a really nice host. He picked us up in Tremezzo since we arrived by ferry. The appartment is exactly like on the photos. The view is amazing from the windows. The building is located betwen Girante and Cadenabbia and is a prefect starting point to explore the middle region of the lake (Varenna-Belaggio-Menaggio). An extra which I really liked is that there were spices in the kitchen so we could cook some dishes for ourselves as well. I really recommend Fabio's place - it's been a pleasure to stay at his appartment.
Szilvia
2017-04-02T00:00:00Z
Il pregio più grande dell'alloggio è la posizione: è comodo e vicino a negozi e ristoranti locali, oltre che a pochi metri dalla fermata per il traghetto, ma trovandosi in riva al lago ed al terzo piano del'edificio offre una vista mozzafiato. L'alloggio è piccolo ma essenziale, attrezzato anche per cucinare da sè. È anche disponibile un posto auto sul retro, molto comodo data la scarsezza di parcheggi gratuiti nella zona.Il padrone di casa, Fabio, è stato gentilissimo e sempre pronto a darci suggerimenti su luoghi da visitare o posti in cui mangiare. Ci siamo trovati davvero bene e sicuramente torneremo. Consigliatissimo.
Davide
2017-03-11T00:00:00Z
Romtype
Helt hjem/leilighet
---
Eiendomstype
Leilighet
---
Plass til
2
---
Soverom
Griante, Lombardia, Italia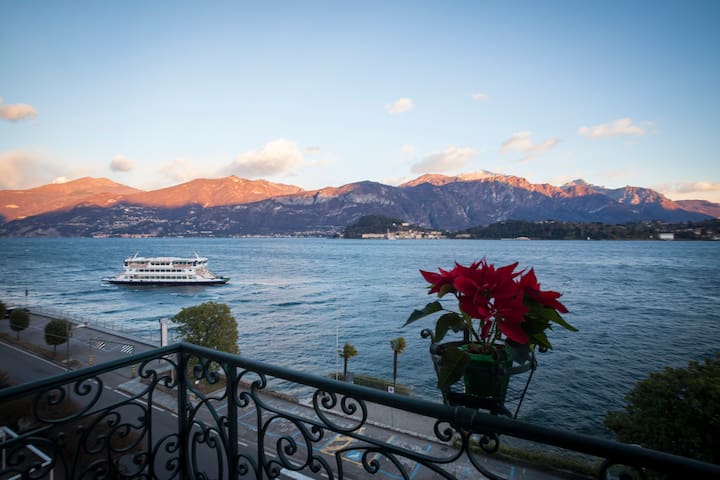 Our beautiful newly renovated apartments are situated on the Lake Front and have free access to the Lido di Cadenabbia swimmingpool. Each apartment has a kithcne,private bathrooms , living room area and garage on request.Wifi is also available. The beach is only a 2 minute walk and we also offer excursions on the Lake,to Como, to Milan and St. (URL HIDDEN) is ideal for a romantic getaway or a family holiday !
Romtype
Helt hjem/leilighet
---
Eiendomstype
Leilighet
---
Plass til
6
---
Soverom
Griante, Lombardia, Italia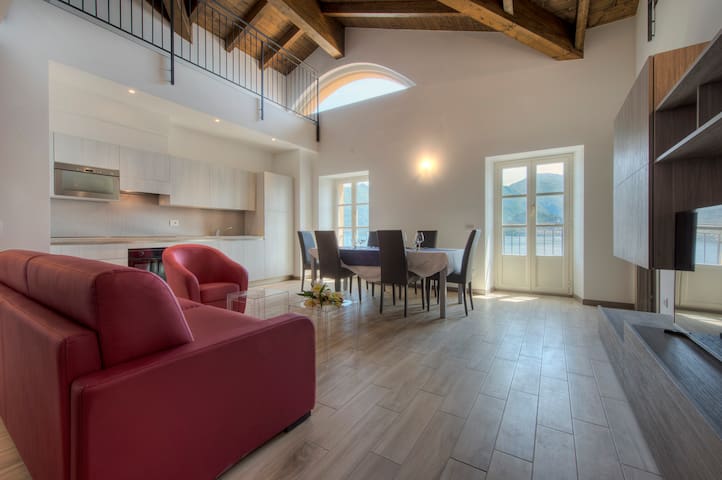 In a 18th century building, where Giuseppe Verdi lived and wrote some of his operas, in the most beautiful piece of the Lake of Como, "la Tremezzina".
In a park of 5.000 square meters.
In front of Bellagio that you can reach in 10 minutes ferry. 3 km far from the beautiful Menaggio
Romtype
Helt hjem/leilighet
---
Eiendomstype
Leilighet
---
Plass til
5
---
Soverom
Griante, Lombardia, Italia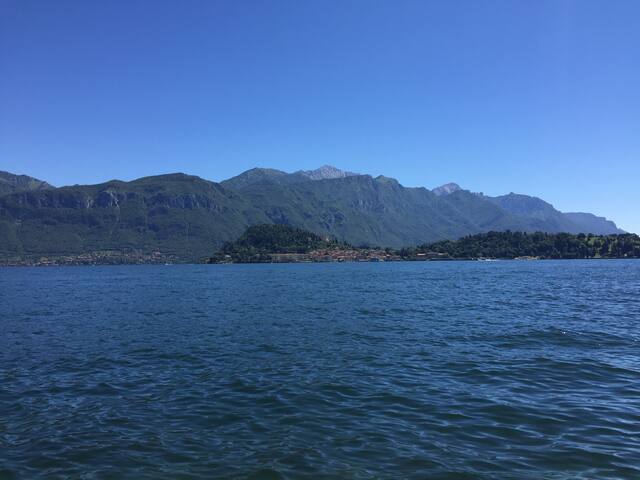 Eine atemberaubende Wohnung mit einem Schlafzimmer in Tremezzo, mit einem luxuriösen Kingsize-Bett, in einem 200 Jahre alten Villa mit Blick auf den See, historische Details, große Terrasse und einen Swimmingpool. Eine Mischung aus Modernität, Charakter und klassische Eleganz. Es ist ein Schlafsofa, das zwei Kinder schlafen können, oder zwei kleine Erwachsene oder zwei Erwachsene, die nichts dagegen haben, eng zusammen zu sein! Das Bad hat eine entspannende Roll Top Bad, einen regen Dusche und Bidet. Sie können auf der Terrasse sitzen und beobachten die Welt gehen! Nur eine perfekte Kulisse!
Eine schöne Wohnung mit herrlichem Blick auf den Comer See. Perfekt die Welt gehen am Abend mit einem Glas Prosecco auf dem Balkon zu sehen! Das Bad hat ein freistehender Badewanne zu entspannen und das Bett ist ein großer König.
Tremezzo hat alles, was Sie brauchen. Ein kleiner Cornershop für das Wesentliche, viele Cafés, Bars und Restaurants von 2 Minuten zu Fuß zur Auswahl entfernt und einem großen Park, wo man im See schwimmen können. Die Wohnung befindet sich direkt neben dem Grand Hotel Tremezzo auf der einen Seite und die Villa Carlotta auf der anderen Seite. Wenn Sie ein begeisterter Wanderer sind, gibt es einige große Wanderungen rund um Tremezzo und dem Comer See alle von den Greenway ausgeschildert.
What a wonderful apartment both in terms of the actual room and the location. The photos do not do Kate's space justice and you're offered the most perfect views from the lounge area windows across the lake and onto the mountains with no visual obstructions in the way. The pool also offers the same amazing views! On a daily basis we would have breakfast by the pool before getting ready for the day. The apartment is located next door to the gran hotel Tremezzo at a fraction of the cost you can really not lose. We would 100% return and can't thank Kate enough for her excellent communications and recommendations. Check in is flexible and you're met by a local agent who will arrive at your convenience.
Sean
2016-07-22T00:00:00Z
Kate has a beautiful apartment in Tremezzo. It's in an excellent position to explore Lake Como. Kate was great to deal with and she was very helpful with all communication. Shaun greeted us and showed us around the flat and gave us some great local tips, in particular Catania Follie a local wine bar that we loved. We would stay again happily!
Caitlin
2016-07-07T00:00:00Z
Kate's place is wonderful - even better in-person than the photos suggest! The apartment, (including the beautiful pool) is the perfect home-base to explore Lake Como, or just relax on the patio and marvel at the view. Wonderful restaurants are very nearby and Shaun, who looks after the place day-to-day, is incredibly helpful with recommendations and very easy to arrange logistics with. The location can't be beat, right beside the beautiful Grand Hotel Tremezzo - take advantage of their amazing breakfast while you're in town, or go for a drink on the beautiful patio. Also make sure to visit Al Veluu (resto on the hill) and Cantina Follie (wine bar in the town) while you're at Kate's wonderful apartment.
Nicholas
2016-08-07T00:00:00Z
We had a lovely week at Kate's apartment. The location is great for exploring the lake, with easy access to the ferries and the view from the apartment was amazing. Communication with Kate was excellent and she gave us some great tips for our holiday.
Jane
2016-08-26T00:00:00Z
We felt so lucky to be able to stay so close to the lake and enjoy all the beautiful views.
Clare
2016-09-24T00:00:00Z
Une superbe appartement très bien placé en voisin avec le grand hotel Tremezzo. Bien équipé avec une piscine se trouvant en hauteur derrière le bâtiment et qui s'offre une vue magnifique sur le lac de Come!!! A revenir volontairement !!!
Pisey
2016-08-12T00:00:00Z
Great location right next door to Grand Hotel Tremezzo. Parking across the street and great patio, living area and bedroom. The kitchen is small if you planned to cook a lot, but fine for a weekend. The garden area and pool looked great, but the pool was not in use when we were there in October. Communication was fantastic and Kate and Tina were great to deal with. We would highly recommend staying here. Thanks
Patrick
2016-10-09T00:00:00Z
The apartment is in a great location for the lake with stunning (URL HIDDEN) is a little bit noisy due to the road but at night it is quiet.We stayed eight nights and found it was comfortable and very private with a great swimming pool with amazing views .There are a couple of points that we found could be better , i.e. no internet when the apartment upstairs has it, although it is possible to hook onto the free one next door at the hotel but it is so slow its not worth using and the TV has no ariel so only dvd for those wet few days we had, and when the apartment upstairs is occupied the wooden floor upstairs is noisy.Kate was very helpful and great communication.
Rory
2015-08-26T00:00:00Z
Romtype
Helt hjem/leilighet
---
Eiendomstype
Leilighet
---
Plass til
4
---
Soverom
Tremezzina, Lombardia, Italia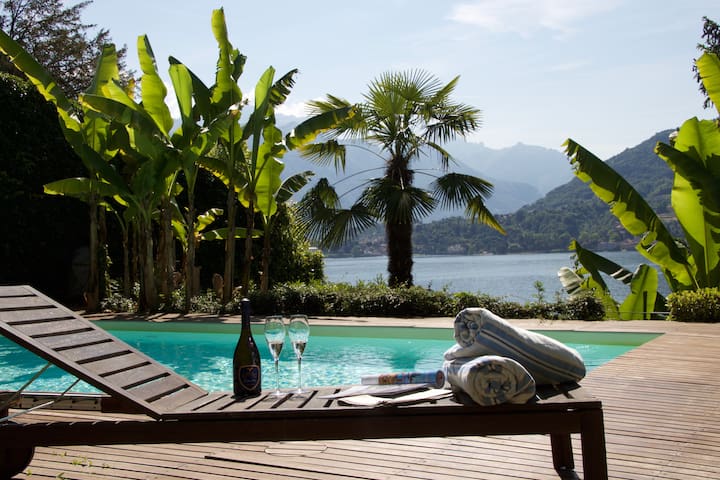 Sleeps 6, 5 meters to the lake, big garden with beautiful views, in the middle of the charming town Tremezzo. Parking and easy access to restaurants, cafés, ferries and bus. Very well equipped, wifi, apple-tv, fans, washing machine and dishwasher. Enjoy!
The apartment is unique with old charm, but with high standard and modern comfort. About 95 sq.m. 2 bedrooms, bathroom, living room with kitchen, and lounge/bedroom separated with lamellae curtains. The apartment sleeps up to six persons. From the living room there is direct access to a big terrace and garden with beautiful views of Lake Como and Bellagio.
The apartment is in a great location right by the lake shore, in the heart of beautiful Tremezzo. Spectacular Villa Carlotta with ceiling-paintings and splendid botanical garden only a short walk away. Everything is just around the corner. Bus stop and ferry dock, restaurants and cafés, pharmacy, post office, bank, news-agent, beauty treatments, local specialties and wine shop. You really don't need a car (but if you have one you can park it in the garage 100 meters behind the house). Rent a boat and enjoy the magnificent villas of Lake Como up close, go for a swim wherever you want.
Très bon séjour chez Elisabeth, qui s'est montrée très disponible (même si elle n'habite pas sur place) et a répondu à toutes nos questions!! Appartement très fonctionnel, et très joliment décoré. Joli jardin avec vue dégagée sur le lac. Bien placé pour visiter les merveilles du lac. A deux pas de la villa carlotta!
Karine
2015-08-16T00:00:00Z
Séjour très agréable dans cet appartement bien placé (près de la villa Carlotta et du bateau pour Bellagio). C'est spacieux(nous étions 5), très lumineux et bien équipé. La vue est agréable. Nous avons même déjeuné dehors en novembre. Elisabeth est à l'écoute de ses visiteurs. En résumé, on se sent chez soi.
catherine
2014-11-12T00:00:00Z
Spacious and modern appartment. Elisabeth had prepared a clear house manual that was very helpful. She had also written down suggestions on what to do in the area. She was quick to respond when I contacted her, and she also contacted us to ask how our stay was, while we were there. I recommend renting this place, however July is a bit too hot for an appartment without aircondition. Altogether, a very good experience.
Kristiane Sundt
2015-07-24T00:00:00Z
The place is worth every dollar. Great location, specially if your are interested in visiting Bellagio. Elisabeth is quite courteous and responsive.
Vladimir
2015-05-28T00:00:00Z
A wonderful clean apartment with thoughtful touches from Elisabeth like info and ideas for eating and trips. Wonderful arriving in the unit and seeing the view - after a day's public transport from Naples. Tremezzo is such a good location if you don't want the busier Como. We had 4 nights and walked/ferry to Bellagio and Greenway walk to Lenno etc. loved it all. Elisabeth was helpful with transport suggestions etc. thanks for a great holiday!
Steve
2015-06-09T00:00:00Z
Elisabeth provided a wonderful experience. Her communication and recommendations on the area were perfect. The apartment was just as the pictures lead you to believe. The view from the courtyard is better that the photos, and very clean. We were happy with the location and are already talking about our next trip there! Fantastic!
Steve
2014-10-27T00:00:00Z
L'appartement correspond parfaitement au descriptif. Il est idéalement situé et très propre. Elisabeth a toujours été extrèmement disponible et attentive, ce qui est très appréciable. Nous avons déjà recommandé cette location à notre entourage et nous y retournerons avec grand plaisir.
Robert
2016-04-13T00:00:00Z
This place is just what the doctor ordered! Never have I felt more cozy. I am NOT a morning person, but here I couldn't wait to wake up early to sit back and enjoy the view and peace of mind that came over me! I didn't want to go!!!!! Amazing EVERYHING!!! I "WILL" be back!!!!
Mario
2016-05-28T00:00:00Z
Romtype
Helt hjem/leilighet
---
Eiendomstype
Leilighet
---
Plass til
6
---
Soverom
Tremezzo, Lombardia, Italia
Brand New Schön eingerichtete Lakeside Apartment im Zentrum von Menaggio Direkt am See in der Nähe abgeschiedenen Strand direkt vor dem Haus! Fähre, Geschäfte, Restaurants in der Nähe-No Auto notwendig! Schlafen 4 (2 Schlafzimmer) Wi-Fi verfügbar 5 Euro pro Nacht. Die Klimaanlage 15 Euro pro Nacht, falls erforderlich.
En helt ny renoveret lejlighed praler de mest vidunderlige udsigt over søen. Sovepladser fire gæster. Bekvemt beliggende i hjertet af eftertragtede Menaggio, den vigtigste landsby på søen, ejendommen direkte udsigt over søen. Comosøen levende får ikke bedre end dette med adgang til stranden er bogstaveligt talt nedenunder fra hjemmet, knap to minutters gang til den afsides strand, hvor kan slappe af i solen bare stirrer på naturen i magiske Comosøen, koge op en BBQ eller nyde en aperitivo mens du ser solnedgangen. Stranden er privat til ophold af de 5 lejligheder i kun ejerlejlighed. Aircondition er tilgængelig (spørg for detaljer) Wifi adgang også tilgængelig Privat strand til rådighed udelukkende til brug af gæster, der opholder sig i en af lejlighederne på kun denne bopæl. Stue, fuldt udstyret køkken, 2 badeværelser, 2 soveværelser, wifi og luft con tilgængelig, hvis påkrævet (betalt for tjenesten) Ejer bor inden for 5 minutters kørsel fra hjemmet så tilgængelig at mødes på efterspørgslen. Fuld anbefalinger til steder at besøge, restauranter osv rådighed på anmodning. Menaggio tiltrækker italienske philes og elskere af dolce vita i lige foranstaltninger - og det er let at se hvorfor. Alt, hvad du nogensinde kunne ønske sig fra en placering ved søen er lige her i landsbyen. Palm foret søen vandreture, rullesten strande, panoramaudsigt over søen til Bellagio og en solrig aspekt med egner sig til håndfladen foret tider semi-tropisk klima. Den blide brise pisket op fra søen fungerer som en blid udsættelse fra de lune solrige dage. Lejligheden er ideelt placeret til at nå alle faciliteter til fods, som barer, et supermarked og færge stop er alle mindre end et par minutters gang beliggende e tæt på lejligheden. Landsbyen er kendt for sin fantastiske piazza, prisbelønnede isbar, friske sø fiskehandlere, designer mode, cafe kultur, læder og silke butikker mv supermarked og færge stop i landsbyen betyder, at du ikke behøver at forlade landsbyen eller tage bilen, hvis du ønsker at nyde en doven uge eller to, alt er her i Menaggio til dig! En favorit tilholdssted for George Clooney. 25 min færgetur til Bellagio fra færgen ved siden af dit hjem. Dag rejse til Schweiz-grænsen er en 20 minutters kørsel, eller 2 timer til San Moritz. Villa Carlotta, majestætiske haver kun 10 minutters kørsel. Villa Gaeta som ses i James Bond filmen Casino Royale 2006. Villa Balbianello - åndeløst smukke sø villa - 15 minutter fra Menaggio. Færge og bus kun få minutters gang fra hjemmet adgang til alle større turistattraktioner. Bil ikke nødvendig men fælles parkering til rådighed i landsbyen. £ 95 slutrengøring. Home er ulasteligt rengjort mellem hvert ophold. Sengetøj, linned og håndklæder inkluderet. Klimaanlæg til rådighed på anmodning som er wifi (betalt for tjenesten)
Denne sø lejlighed er unik. Du har søen lige uden for døren plus den ekstra bonus for at blive placeret lige i centrum af Menaggio tæt på færgen stop, butikker, bådudlejning, cafe barer og restauranter plus lokale lido som har et græsareal og swimmingpool. En helt ny renoveret lejlighed praler de mest vidunderlige udsigt over søen. Sovepladser fire gæster. Bekvemt beliggende i hjertet af eftertragtede Menaggio, den vigtigste landsby på søen, ejendommen direkte udsigt over søen. Comosøen levende får ikke bedre end dette med adgang til stranden er bogstaveligt talt nedenunder fra hjemmet, knap to minutters gang til den afsides strand, hvor kan slappe af i solen bare stirrer på naturen i magiske Comosøen, koge op en BBQ eller nyde en aperitivo mens du ser solnedgangen. Menaggio er den vigtigste landsby af søen på søen med alle faciliteter fra supermarkeder til restauranter, barer, færgefart og adgang til alle turistattraktioner herunder Bellagio direkte på tværs fra Menaggio. Stranden er privat til ophold af de 5 lejligheder i kun ejerlejlighed. Aircondition er til rådighed (spørg for detaljer) Wifi adgang også tilgængelig.
Barrie's place has an amazing view of the lake and is in the absolute center of Menaggio. The ferry is very close, as are two supermarkets and all the restaurants and shops. We found free parking about 8 minutes walk away. The apartment has a well-outfitted professional kitchen, large refrigerator and dishwasher, so cooking is easy. There is also a medium size washing machine in one of the bathrooms. The "beach" is a typical lake-front beach, with a little sand and a bit rocky. Nice for enjoying the view, but not really for swimming as there are a number of boats moored in front. I didn't see a single wide sandy beach on Como, and most people apparently opt for pools.
Anthony
2015-09-05T00:00:00Z
Romtype
Helt hjem/leilighet
---
Eiendomstype
Leilighet
---
Plass til
4
---
Soverom
Menaggio, Lombardia, Italia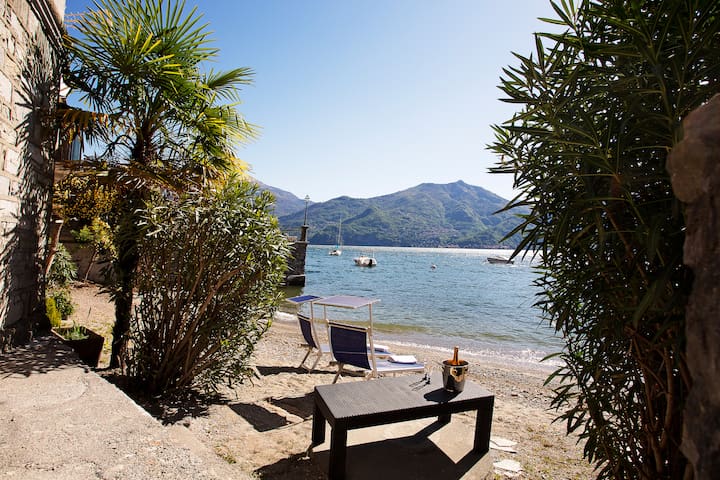 A sweet dream to be lived in a lovely flat in Tremezzo, on the western side of the Lake of Como. The tourist home 'Bel Sit' offers its guests a warm welcome in a wonderful position from which you could reach all the principal world-known places facin
Il giardino è condiviso dai clienti al piano superiore.
Alex was very welcoming and made sure we had everything we need. Its just a shame I don't speak Italian. The place was very spacious and quiet. Behind the house was a cute church. The house is located 5mins from the main Rd along the lake. Where you will find restaurants and bars.
Andrew
2016-10-27T00:00:00Z
Wonderful experience! The place is exactly as advertised, and Alex the host was warm and helpful. We will definitely come back again! Esperienza meravigliosa! Il luogo è esattamente come pubblicizzato, e Alex il padrone di casa era caldo e disponibile. Ci sarà sicuramente tornare di nuovo!
Foster
2016-09-18T00:00:00Z
This place is perfect to disconnect and relax by the lakeside. Situated high up on the hillside, the views were amazing where we made ourselves a simple Italian anti pasta lunch with a light breeze on the patio. We were glad there wasn't WiFi or a TV to distract us from this place. If I might provide a suggestion on where to eat - 5 minutes away there's a place called "Trattoria Rana" run by small family made us feel like we were in my grandmother's kitchen 10/10. Ciao Alex graze mille
Joseph
2016-10-02T00:00:00Z
Alex's place is perched on a hill and has great views of lake Como. Everything was as expected when we arrived. There is a cozy restaurant within walking distance called La Fagurida which was great. There also are a few parking spots outside of his place if you're driving.
Scott
2016-11-25T00:00:00Z
The place was lovely, allthough the rain was pouring down during our stay. We took a local bus Tremezzo and a ferry boat back to Como. Alex was very nice, picked us up on the way and even got us some fuel for the fireplace. He did not speak english very well, so some sign language had to be used.
Mads Ellis
2016-11-23T00:00:00Z
Alex est arrangeant, la vue de l'appartement est super et le jardin très agréable.
Hugo
2016-10-31T00:00:00Z
Best view in Tremezzo. The apartment is 30 minutes walk from the highway uphill, but with amazing views of the lake. The atmosphere is very authentic. Alex is a great host and helped us to find a good pizzeria. I would definitely recommend it.
Daniel
2016-12-28T00:00:00Z
Alex's place was so scenic and (URL HIDDEN) apartment overlooking the Como lake. You need to have a car to get there else you walk up to his apartment uphill.Alex doesnt speaks english and sometimes hard to get the message (URL HIDDEN) wifi inside so bring your own pocket wifi and no slippers so bring your own else it would be so cold to walk barefeet especially on winter.Alex is a nice person overall and the place is simple,clean and beautiful.
Aileen
2016-12-25T00:00:00Z
Romtype
Helt hjem/leilighet
---
Eiendomstype
Leilighet
---
Plass til
5
---
Soverom
rogaro, Lombardia, Italia
This charming apartment is set in a quiet area, 150 meters away from the lakeside and the ferry to Bellagio. It boasts spacious sleeping for up to 6, with a large balcony giving picture postcard views across the lake. Perfect for a relaxing holiday! The property boasts spacious sleeping for up to 6 guests and has a large balcony giving picture postcard views across the lake to Bellagio. An open fireplace provides an ambiance of romance in the winter months and the splendid lake views of Bellagio from the dining area provide the perfect back drop to lazy lunches and long after dinner conversations late into the night. When night falls you can retire to the most comfortable beds with crisp white bed linen that will easy all of your worries away. Each bedroom has been luxuriously appointed with all that you need , leaving you refreshed each beautiful morning in this location. The master bedroom has a balcony where you can have a late night drink soaking up the lights as they dance across the water or quiet early morning coffee so that you can plan your day's excursions. Guests can enjoy the chimney during the winter months, or the barbecue on one of the balconies in the summer. Safe free private parking is also available within the residence. Please note that, due to popular demand, and to ensure our local contact is able to welcome you upon arrival, a minimum of 7 nights is required for bookings during high season. Mid season: 5 nights and off season: 3 nights. Once confirmed, our local contact will welcome you at your arrival (whether it be by car, ferry or bus) and will tell you all there is to know about the property and the area. You will be 150 meters away from the lake side, where you can enjoy all the shops, the bars. We are able to offer our guests access to the fabulous nearby swimming pools at the Lido Di Cadenabbia and Lido Britannia Excelsior for a small daily fee (both 5min walk from the property). Public transport (buses) is only a few meters away, as is the ferry port to Bellagio and Varenna (center of the lake). More information and pictures: (URL HIDDEN)
The host (Como Vita) did a good work pre-arrival. We arrived and was handed keys and guided to the appartment. Unfortunately, the power did not work. in addition the appartment was not clean and the interior was substandard in particular the terrasse. and a bit of hazzle we were given another appartment and had a great time in Griante.
Kim
2016-07-17T00:00:00Z
Samuel and Marian were great hosts. They give us all the information we asked ! We had a great time at they're apartment and the view were realy amazing. The weather was great but was very hot and they do not have enough fans for the rooms. Besides that everything went great! Is a nice, simple and cosy place for a holiday.
Ticiana
2015-07-11T00:00:00Z
The apartment was great, it was all you could expect from the pictures: clean and well prepared for visitors. It has three bedrooms and it is definitely big enough for 6 people. Nice view from the balcony. We had no problem getting in contact with the host and everything was ready when we arrived. The location is great for exploring lake Como, you can take a ferry which is 5 min walk away to get to Bellagio and other destinations. You do not need to drive if you stay here, so relax!
Paul
2014-05-27T00:00:00Z
We had a wonderful weekend at Samuel and Miriam's condo. The six of us had just enough room and everything went as planned. The balcony and the view from there is breathtaking and worth the price that you pay. Had problems with the cleaning fee but Samuel and Miriam handled everything very professionally and we were fully satisfied.
Daniel
2014-06-02T00:00:00Z
Appartement spacieux, avec une très belle vue sur le lac. Il y a un embarcadère tout près, très pratique pour visiter les villages de l'autre rive en bateau ( il existe un billet libre circulation à 15 euros pour la journée). Pour les courageux, nous recommandons la petite ballade qui monte au sanctuaire San Martino, d'où la vue est exceptionnelle et récompense largement les efforts... Les propriétaires nous ont envoyé plein d'infos sur les sites à visiter, ce qui nous a permis de bien préparer notre séjour. Entre autres choses à voir, la Villa Carlotta, Lugano, Côme, Bellagio. Petite déception: nous n'avons pu utiliser qu'une douche, la deuxième étant hors service, et nous avons dû rationner l'eau chaude ( nous étions 4 adultes). Malgré ce petit problème, nous avons passé un excellent séjour.
Mireille
2016-05-28T00:00:00Z
Hébergement au lac de come. appartement bien aménagé au niveau de l espace intérieur chambres cuisine belle vue sur le lac de come à proximité immédiate à 4min à pied du lac. Séjour agréable. ☺
Patricia
2016-05-08T00:00:00Z
This was the last leg of our Italian holiday, where we had planned on relaxing most of the time. The property allowed us to do that perfectly. The place was very comfortable and had such an amazing view. We loved sitting on the balcony with a wine watching the day disappear to see the lights of Bellagio come on. The apartment was clean, the beds comfy, and the location perfect. It is very close to a ferry terminal and walking around the local area is lovely. If you are driving to the location on a Sunday afternoon, allow yourselves way more time than you think as the journey from Como (31km) took us close to 2 hours with traffic not moving for quite some time.
Brett
2016-05-19T00:00:00Z
The apartment was spacious and the view was great. There is a fairly dark, steep walk back up the hillside after an evening out but it is not far at all and would be no trouble for most people. Indeed, no issues for us. Use of the swimming pool at hotel Britannia is a massive bonus. All in all a great place to stay and would definitely visit again.
John
2015-09-22T00:00:00Z
Romtype
Helt hjem/leilighet
---
Eiendomstype
Leilighet
---
Plass til
7
---
Soverom
Griante, Lombardia, Italia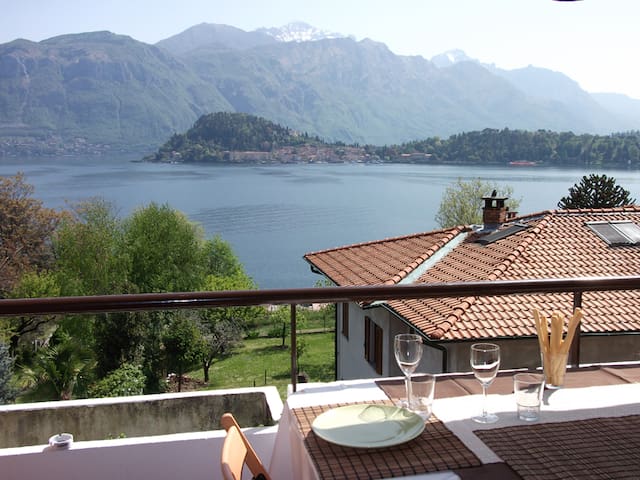 Eine wunderschöne Wohnung in einem 200 Jahre alten Villa mit Blick auf den See, historische Elemente und Pool, direkt neben dem Grand Hotel Tremezzo. Bestehend aus Wohnraum, Bad und Schlafzimmer, Schlafen bis zu vier Personen. Wohn- / Essbereich mit Schlafcouch, Küche, ein Schlafzimmer mit Doppelbett, ein Bad mit Dusche, Wi-Fi, Garten, Aussensitz und Gemeinschaftspool mit einer atemberaubenden Aussicht. Treppe, die zum Garten und Pool führt sind nicht geeignet für Gäste mit eingeschränkter Mobilität.
Villa Vecchia Poncetta Carina, eine klassische italienische Villa aus dem 17. Jahrhundert am Ufer des Comer Sees und zuvor von der Gräfin Emilia Sommariva, die Tochter von Villa Carlotta (die berühmten botanischen Gärten des Comer Sees) Eigentümer im Besitz zu haben. Die Sommariva Familie bewirtet viele berühmte Leute in der Villa Vecchia Poncetta, einschließlich der Arch. Sanquirico Alessandro, der dort viele Monate verbracht. Ursprünglich umfasste die Eigenschaft, um die Twin-Villen und schönen privaten Park, wo das Grand Hotel Tremezzo heute im Jahr 1910. Heute ist seit dem Bau steht die Villa ist unterteilt in nur vier separate Charakter Wohnungen, die die Gärten und einem Swimmingpool mit seiner atemberaubenden See Aussicht teilen. Die Innenräume der Wohnungen wurden von der Arch entworfen. Alessandro Dubini und sind eine Kombination aus alten und zeitgenössischen Stilen mit sympathischen Design und Bautechniken. Viele der Materialien sind von der Restaurierung aufgearbeiteten einschließlich der Betäubung Steintreppen und Eisenarbeiten. Ein großer Teil der ursprünglichen Holz enthüllt wurde die Hand gemalte Reliefs und Detail aufzudecken. Beim Betreten der Villa durch seine imposante und original Holztüren, die Wohnung befindet sich zwei kurze Flüge von Steinstufen. Die Wohnung befindet sich auf den See mit seiner eigenen Seite Balkon mit Blick auf, aus dem Sie die Wohnung betreten. Durch die Haupttür sind Sie sofort über die Geschichte der Villa und Erbe. Der Flur mischt neue und alte und die wunderschöne Holzböden und weiß getünchten Wänden, den Ton für das Innere der Villa Vecchia Ponchetta Pietro gesetzt. Eine Mischung aus Modernität, Charakter und klassische Eleganz. Vom Flur aus können Sie den Wohnraum, Bad und Schlafzimmer zugreifen. Durch eine Milchglastür betreten Sie das Badezimmer, das einen ganz eigenen Charakter. Es gibt eine große, begehbare Dusche, WC, Bidet und Spüle. Die Mosaikfliesen im Bad enthalten sogar Blattgold und es gibt zahlreiche Speicheroptionen. Wieder aus dem Flur in Richtung der Vorderseite der Villa, betreten Sie den Wohnraum, der zwei großen See mit Blick auf Fenster mit Blick auf den Comer See nach Bellagio und zwei Fenster auf der Eingangsseite hat, die Wohnung zu gewährleisten mit natürlichem Licht durchflutet wird. Der Wohnraum verfügt über Holzböden, weiß getünchte Wände und Deckenbalken in der Restaurierung enthüllt, komplett mit der Hand bemalt Reliefs. Es ist für vier Personen an einem Esstisch, die geschickt Falten weg, wenn sie nicht in Gebrauch in einen Wandschrank und einem schönen cremefarbenen Ledersofa, das in ein Schlafsofa umwandelt, die zu zwei Erwachsene schlafen können. Es gibt auch einen passenden Sessel für in Lounging und Wiedergabe von DVDs auf dem großen Flachbild-TV mit Surround-Sound-Lautsprecher. Auch im Wohnraum gibt es eine Küche mit Waschmaschine, Herd, Backofen und Lagerung - alles, was Sie für die ungeraden Nächte müssen. Das Schlafzimmer ist auch gut proportioniert, mit einem wunderschönen Kingsize-Bett mit Memory-Schaum-Matratze. Die große moderne Garderobe und Schlafzimmermöbel arbeiten gut mit der alten italienischen Architektur. Von dem externen Eingang zur Wohnung befindet sich eine steinerne Treppe, die zu den hinteren Garten und Pool führt. Einmal an der Spitze des Gartens gibt es einen großen, sehr privaten Pool mit Holz Holzterrasse. Vom Pool und Terrasse gibt es einen atemberaubenden Blick über den See und auf den Bergen zurück.
neben einem der besten Hotels der See zu sein, ist das Grand Hotel Tremezzo, haben Sie eine Reihe von nichtansässigen Einrichtungen zur Auswahl. Ob es sich um feine Küche in der Glasfront Restaurant, Cocktails in der eleganten Piano-Lounge oder Verwöhnung im hoteleigenen wunderschönen Day Spa, Sie haben Opulenz und Pracht nur wenige Meter entfernt! Walking ist einfach und angenehm um diesen Teil des Sees. Vor der Haustür Sie mit frischem Brot und frische Lebensmittel aus dem wunderschönen Laden von der Kirche belohnt in Tremezzo Dorf wird. Die Piazzas und Straßen haben wunderbare Familie laufen Cafés und Restaurants, die geöffnet sind die meisten Tage von früh bis spät; Einheimische treffen sich auf dem Weg für eine Brioche und Espresso oder nach der Arbeit für einen entspannenden Glas Prosecco zu arbeiten. Es gibt auch eine gute Auswahl an Restaurants wie "Azalea", "Helvetia", "Red & White", die sich nur einen kurzen Spaziergang sind. Tremezzo ist in der Mitte der kürzlich eröffneten "greenways '; diese geben Ihnen klare Routen (bezeichnet mit schönen grünen Granitplatten und Stahl Marker) für einige der besten Wanderungen rund um den See. Sie sind auch in unmittelbarer Nähe zu Villa Balbianello (von James Bond Ruhm) und den schönen Gärten der Villa Carlotta sind praktisch nebenan.
We had an incredible experience in Tremezzo at this villa. The property manager was wonderful!!! He met us at the boat stop which is quite close to the location. This was totally key being that we had lots of luggage with us. He walked us up to the apartment and it had exactly the view and was in the location that we had expected. It's literally right next to the Grand Hotel Tremezzo, which has a lot of life, but is within a very private setting a 5 apartment building. There was no one staying there during a couple of days of our stay and we had the pool to ourselves. Really refreshing during the hot summer days we had. the manager was very eager to help and even went to the hardware store to try to get a humidifier to turn into a temporary A/C, while we were there, which he worked on himself and he was always available with advice on where to eat or what to do. One of the days we even enjoyed the fireworks from next door due to an anniversary celebration, which was a surprise and welcome treat! Would book again and again.
Janet
2016-07-14T00:00:00Z
Shaun was an amazing host and we absolutely loved our stay! The pool was incredible and the location could not be better. What a treat!
courtney
2016-09-11T00:00:00Z
Romtype
Helt hjem/leilighet
---
Eiendomstype
Leilighet
---
Plass til
4
---
Soverom
Tremezzina, Lombardia, Italia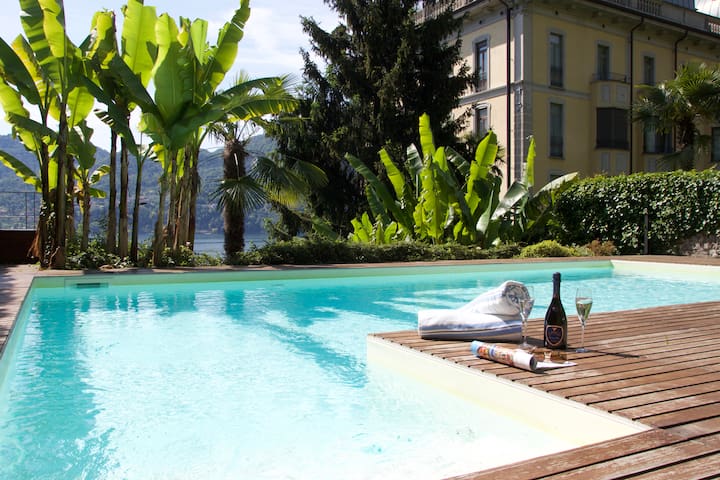 Bellagio és un famós balneari conegut com "la perla del llac de Com", que es troba al capdavant de la punta de la península formada per una gran muntanya que divideix el llac, formant: la branca de Com a l'oest i la branca de Lecco. Grac
La Casa Allegra és un apartament a Bellagio amb una meravellosa vista del llac de Como. Aquesta casa de vacances està a prop del centre històric de Bellagio, un dels llocs més bells d'Itàlia. El destí ideal per les seves vacances a Itàlia. Aquest acollidor apartament al llac Com està situat a la pedania de Aureggio, a 10 minuts a peu o tres minuts amb cotxe del centre històric d'aquesta petita ciutat. L'apartament és preciós i lluminós, recentment moblat i es va dividir en dos nivells: la planta baixa compta amb una àrea d'espai obert amb sala d'estar, cuina, dormitori doble i bany. La primera planta es compon d'un ampli espai obert amb un llit doble i un llit individual disponible per allotjar còmodament a un hoste addicional. La petita cuina està ben equipada amb nevera, congelador, fogons de gas i forn. El saló està ben moblat amb un sofà, llar de foc, TV i taula de menjador amb quatre cadires. Des del saló es té accés directe a la terrassa que té unes vistes impressionants del llac de Como. A la dreta de l'entrada es troba el dormitori doble amb armari, tauletes amb llums i porta finestra amb accés a un balcó que dóna al jardí interior. El bany està equipat amb dutxa, bidet, lavabo, WC i assecador. L'escala de cargol, que condueix fins a la planta avets, on hi ha una àrea d'espai obert ampli i colorit amb un còmode llit de matrimoni, armari, un llit individual i un sofà. Aquest àtic és un munt de llum provinent de les claraboies i de la gran finestra rodona, que ofereix una vista de la muntanya de Sant Prim. A poca distància de la propietat s'arriba a l'Sporting Club Bellagio on es pot fer ús de les nombroses instal·lacions, com la piscina, prendre el sol àrees, tennis, futbol, sauna, bar i restaurant també per un càrrec addicional. Es pot arribar a dos supermercats ben assortits, en el paratge denominat Regatola. (Deu minuts a peu, tres min. Amb cotxe)
The view was absolutely incredible! Anna and her husband picked us up from our bus stop and was very accommodating! We appreciate everything, thank you! The apartment was very well kept, very clean and full of light! Amazing stay, Como is an absolute wonder
Taylor
2016-07-23T00:00:00Z
Was the perfect accommodation in the perfect location. Loved every second. Anna was lovely and helpful and the views are spectacular. Thanks Anna
Richard
2014-05-30T00:00:00Z
Ha sido un placer volver a Casa Allegra por segunda vez. Como en la anterior, todo magnífico. Volveremos una tercera...
Juan Pablo
2016-03-27T00:00:00Z
This is a marvelous place to stay while visiting Bellagio. It was spacious, clean, and well provisioned, and it also offered comfortable beds and a shower. And the views from the apartment were beyond spectacular. Restaurants, specialty food stores, a supermarket, and a local cheese shop are just a pleasant 10-minute walk. It was a delight working with Anna. She arranged to provide transportation from the bus stop to the apartment and was helpful and most responsive in answering our questions. I would be remiss not to mention the wonderful artwork in the apartment. Being amidst this art enriched our experience during our stay. All in all, it was a treat to stay in Anna's place. We can't recommend it highly enough.
Michael
2014-11-22T00:00:00Z
Absolutely loved the place, clean, beautiful and romantic! Anna is a lovely host and easy to communicate with. We had a really pleasant stay and would definitely love to come back.
Star
2015-03-22T00:00:00Z
Wonderful stay, perfect for exploring the Lake. It is well stocked and very comfortable. An easy 10 minute walk into the main area. The pizza shop around the corner is pretty yum! The view is incredible. My husband and I did a day trip to Sondrio and one to Milan. I almost wish we had stayed in Varenna on those days, as it would have made our commute shorter.
Jessica
2015-10-20T00:00:00Z
The place is just incredible - the views, the beautiful warm apartment, everything is perfect. Anna is so nice and kind, she greeted us at the door and was always available. We hope to come back soon!
Alondra
2016-10-19T00:00:00Z
We loved Anna's apartment. The view was wonderful and the apartment is immaculate, well appointed and very comfortable. Anna includes a very comprehensive manual with lots of local information to make life easy. The supermarket is an easy walk, as is the main part of Bellagio. OK there is a hill, but you cannot have this view without it and we managed well as youngsters of late 50s. We would certainly stay here again. Four nights was simply not long enough. The only extra we could have wished for is a washing machine, everything else was provided. Many thanks again Anna.
Cheryl
2014-06-19T00:00:00Z
Romtype
Helt hjem/leilighet
---
Eiendomstype
Leilighet
---
Plass til
4
---
Soverom
Bellagio, Lombardia, Italia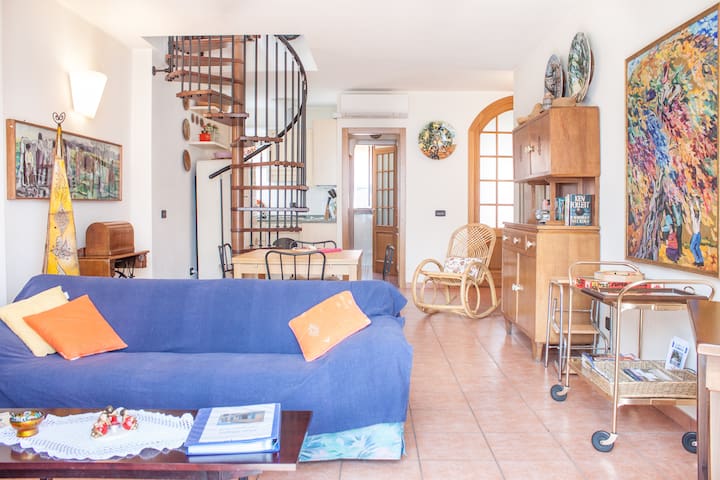 The host canceled this reservation 4 days before arrival. This is an automated posting.
Nathan
2016-05-01T00:00:00Z
The house is surrounded by amazing mountains and beautiful greenery. Breathtaking! Very quite and only about 10 minutes drive to a supermarket.
Shsnghai
2016-09-26T00:00:00Z
Thank you for a great stay in Como. We were advised beforehand that the best way around Como was by car and we took this advise and it was absolutely correct, so thanks for this. The apartment is nicely out of the centre and has a beautiful view of the mountains. However there are a number of restaurants a 2 minute drive away, and the main town only a 10 minute drive, so a perfect location. The owner of the building was lovely and made us feel very welcome, the apartment was well equipped, very clean, and was as described if not better. We were told any additional information if needed and greeted in a friendly manner each time we saw the owners. A great stay, and my girlfriend and I would recommend this to anybody looking to stay in Lake Como.
Tom
2016-07-12T00:00:00Z
Les hôtes sont très chaleureux et répondent volontiers à toutes vos questions. L'appartement est très bien entretenu et agréable à vivre. Seul la literie laisse à désirée (matelas mous et sommiers à ressorts). Vue sur les belles montagnes de Bellagio (pas sur le lac). Il faut environs 7 minutes en voiture pour arrivée à Bellagio, et après "il y a plus qu'à" trouver une place de parking... Le lac et les petits villages sont magnifiques!
Mathilde
2016-08-22T00:00:00Z
We had an amazing time here. Elizabeth didn't speak much English but she was the sweetest woman & made such an effort to communicate. We were sad to leave her. There were snacks & essentials left for us on arrival & the bed was really comfortable. Everything was clean & the location was magical in the mountains- great view. Alina recommended 3 restaurants to us for good value & we tried one in the mountains & one on the lake - they were amazing & we were grateful she took the time to recommend them! We will definitely come back here.
Amy
2016-07-25T00:00:00Z
The photos and description accurately describe this lovely setting and home. The host is very friendly and helpful. We managed the language challenges easily and she provided advice on places to seen (and fresh eggs).
C.B. & G.G.
2016-05-30T00:00:00Z
La casa es muy linda y muy cómoda. La anfitriona muy atenta y siempre se ocupó que estemos bien y no nos haga falta nada.
Santi
2016-07-04T00:00:00Z
Very nice, rural feeling location up the hill from Bellagio. Need a car, but the cows and natural setting in the upper valleys was beautiful and a get away from the Como crowds. Apartment was well stocked and very clean. We made some very delicious meals with fresh food from the market. Elizabeth was there to help out when the wifi hiccuped and we had business meetings to attend. All in all, a very nice experience. Lauren
Lauren
2016-08-17T00:00:00Z
Romtype
Helt hjem/leilighet
---
Eiendomstype
Leilighet
---
Plass til
4
---
Soverom
Bellagio, Lombardia, Italia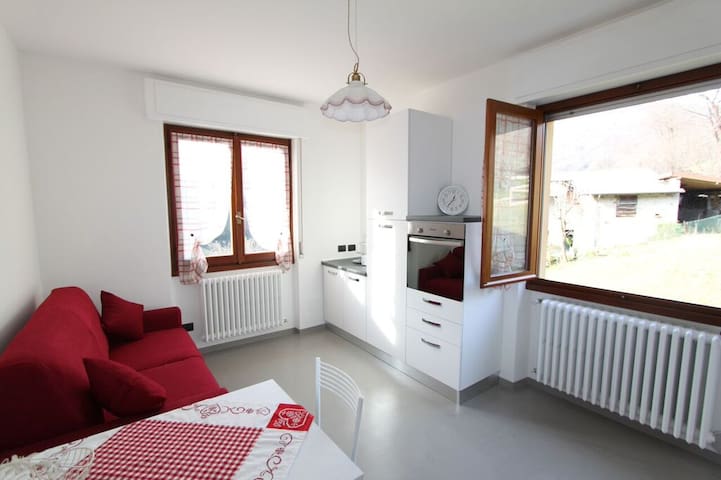 Sehr schöne und helle Wohnung in einer kleinen Residenz mitten im Zentrum der Altstadt Grosser Balkon Blick auf den See, wo sitzen und anjoy die Sonne ein Glas Wein zu trinken Set Geschäfte, Café und Schiffchenanschlag in wenigen Metern
What a fantastic place with a view that you never get tired of.
Ole
2017-04-11T00:00:00Z
Romtype
Helt hjem/leilighet
---
Eiendomstype
Leilighet
---
Plass til
4
---
Soverom
Bellagio, Lombardia, Italia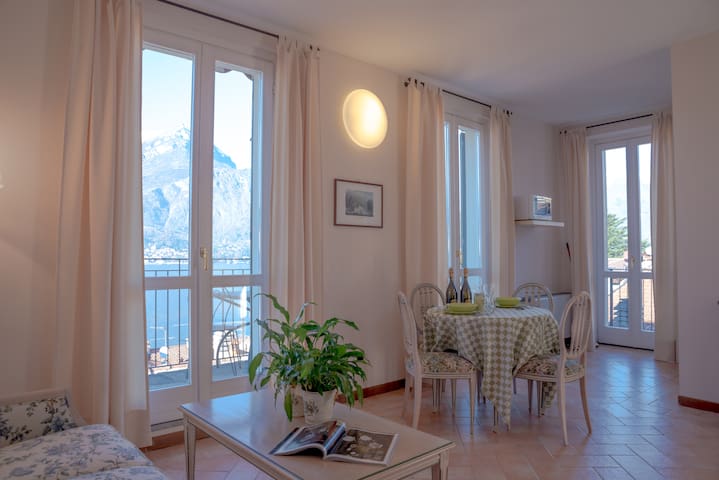 Griante - Airbnb
:
Gjennomsnittlig

4.91

av

5

stjerner fra

472

gjesteanmeldelser