My place is close to the historic downtown Granbury Square and Lake Granbury Beach area, as well as the historic train station and park. You'll love my place because it is a new construction, beautifully decorated, completely private, immaculately clean, located water-front on the most beautiful open water area of Lake Granbury with beautiful outdoor areas to enjoy the scenery. My place is good for couples, solo adventurers, friends wanting a get-away, and business travelers.
We enjoyed our stay very much. Super cute place close to everything with great views of the water. Wonderful hospitality with fresh PJ, muffins, and fruit for breakfast.
Danielle
2016-12-11T00:00:00Z
Wonderful stay at LeAnn's Suite. Located by Lake Granbury, we were able to soak in the sunset from her dock. The suite itself was impeccably appointed, immaculate, and featured all the amenities and special touches that make you feel pampered, from the blueberry muffins to the English hand creme. LeAnn is an excellent communicator and did everything to make our experience outstanding! I would love to return.
Amanda
2016-08-15T00:00:00Z
Everything was as advertised.
Rod
2017-01-01T00:00:00Z
Our stay at LeAnn's place was exactly what we were looking for! It was cozy and relaxing. The perfect place to unplug for the weekend.
Angel
2017-03-05T00:00:00Z
Mrs. LeAnn and her husband were absolutely amazing. They are very friendly, and welcoming. Their property is beautiful and had lovely views of the lake. Very relaxing, quiet, clean and comfortable. I loved all of her decor and the touch of the fresh flowers around the guest suite. Mrs. LeAnn was available at all times and was kind enough to provide us with breakfast-muffins, orange juice and fruit- which we enjoyed. She and her husband welcomed us to all of their outer property which is absolutely stunning. My husband and I came here for a couple of days to simply get away of our every day lives and have some time with each other, this place was perfect. We did some fishing off the dock on the Daniels property and even caught some catfish. We loved it here and are looking forward to book another stay soon. My husband and I even joked around on wishing Mr and Mrs Daniel would adopt us. :) haha they were that sweet! I definitely recommend their place. They made it feel like home and every one else we encountered in Granbury did as well.
Melissa
2016-10-14T00:00:00Z
What a fun place by the lake. My wife loved the apartment, it was just her style, reminded us very much of "Fixer Upper".. Easy communication and directions, close to Granbury square, you can see the lake from the room, nice.... Sic 'Em Bears!
Josh
2017-01-22T00:00:00Z
Very quick response time on the booking, which was nice! No waiting around and hoping we would get the booking. Pictures accurately represent the property, although it was a bit smaller than we originally thought. Immaculate property and guest suite! Everything communicated well from the host and she even helped us with dinner suggestions and Sunday Brunch location. Everything was smoothly communicated with the check-in and check-out process. Breakfast muffins and fruit, along with coffee was provided. Beautiful weekend spot!
Katherine
2016-10-10T00:00:00Z
Leann, Was so nice an thoughtful. The lake is beautiful, relaxing an quiet!!! Love this cabin!!!
Kimberly
2016-10-30T00:00:00Z
Romtype
Helt hjem/leilighet
---
Eiendomstype
Leilighet
---
Plass til
3
---
Soverom
Granbury, Texas, USA
Detached from the main house is our apartment. One block from 'the square', this private suite offers incredible convenience: walking to all of the historic district shops, restaurants, and events. NOTE: location is on the parade route.
Detached Apt Suite: Our suite is perfect for a couple attending weekend events or shopping on the square. Walk to a variety of great restaurants..... Babes' Chicken House (Family country style), Fuzzy's (great tacos and outdoor bar), Christina's (boutique tea room), 1890 Grill (fine dining and steaks), Farina's (upscale wine café), and Paradise Bistro (for a great egg-sandwich and coffee breakfast!). Texas Highways 1.17 review of some eats on the square "Located one block west of the square, a 1933 Sinclair gas station has been reborn as ... Pearl Street Station, which now welcomes customers with a wide porch outfitted with picnic tables and ceiling fans. The café's menu focuses on barbecue and Cajun cuisine, with daily specials like smoked brisket, crawfish étouffée, and blackened catfish. Another iteration of regional cuisine comes in the form of Ketzler's Schnitzel Haus & Biergarten, also on Pearl Street. Owned by German natives, the restaurant offers traditional fare like schnitzel, bratwurst, and potato pancakes, which you can enjoy inside or outside on the cozy patio with a trickling rock fountain. Or, savor a bit of Pearl Street's high-end dining at Eighteen Ninety Grille and Lounge. Try the Texas Trilogy—a plate featuring free-range chicken, bacon-wrapped quail, and tenderloin. For a spicy spin on comfort food, savor shrimp and jalapeño cheddar grits topped with a white wine cream sauce. The restaurant's Marketplace offers specialty spices, oils, and vinegars available for purchase."
The heart of historical 'downtown' Granbury, close to City Hall and Police station.
This was an awesome mini-trip for us. There is a lot to do at the nearby state park - dinosaur valley- and fun to be right near the square. The mini-house was adorable and tasteful. Brad was great--very relaxed and friendly and informative about the local area when asked. We would love to go back!
Katie
2015-12-12T00:00:00Z
Location, location, location! Loved this little gem and enjoyed the walkability, beautiful historic district and friendly people. Highly recommend!
Teresa
2017-03-16T00:00:00Z
Bradley did a wonderful job of welcoming our guests. We rented the suite for a month so that family members could come visit. We had a rotation of 4 guests and Bradley welcomed each of them. The room is very comfortable and is conveniently walkable to shopping and dining locations. It is the perfect size for two people.
Bianca
2015-10-02T00:00:00Z
Brad was a great host. We really appreciated being invited to his weekly cocktail party when we arrived, and enjoyed meeting his family and friends. The suite is very charming and the location is absolutely the best in town. We had a great weekend and look forward to returning soon.
Clay
2017-01-29T00:00:00Z
Bradley warmly greeted us when we arrived and showed us around the "big house" which is is office space and welcoming our full use of the kitchen. He helped us feel situated and answered our questions about some local attractions. The detached guest room was comfortable, attractive, and private. We loved being able to walk to all the downtown attractions and restaurants, easily one of the best features of this location. Bradley will be a great host, we highly recommend this airbnb experience!
Tyson
2015-07-31T00:00:00Z
Loved how quiet this room was seeing as I am a night nurse! Very clean!
Sara
2016-10-09T00:00:00Z
We had a great time staying in this private suite. The location is excellent - right off the Granbury square and walking distance to restaurants, stores, and coffee shops. The unit is lovely and the perfect size for two people to stay. We arrived late due to weather, but it was not a problem getting in, as Bradley left everything ready for us. We would highly recommend to any other travelers.
Casey
2015-11-02T00:00:00Z
Once again, Brad and Jeni exceeded our expectations. Wonderful hosts!
Jeralynn
2016-05-21T00:00:00Z
Romtype
Helt hjem/leilighet
---
Eiendomstype
Leilighet
---
Plass til
2
---
Soverom
Granbury, Texas, USA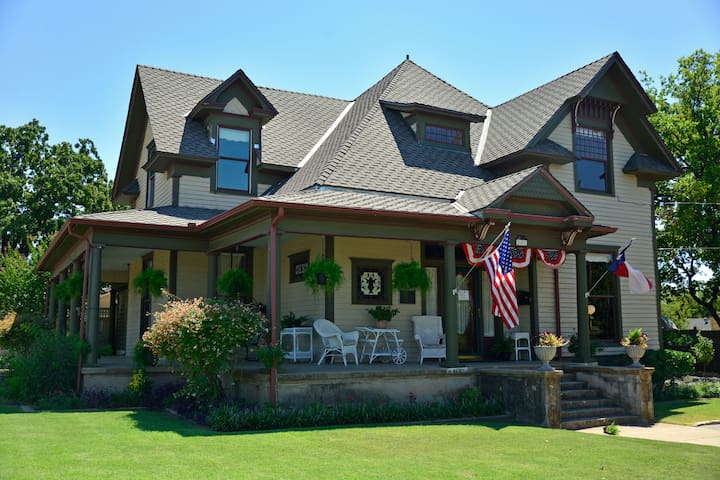 This unique one bedroom one bath condo is located on the deep water portion of Lake Granbury on the south west side. Fully furnished with efficiency stove top, microwave and small fridge. Enjoy the fireplace on wintery days or the private patio with lake view on warmer day. Peaceful location perfect for quiet reflection on nature's beauty. Access to the water via the private walk. Enjoy the sparkling pool or try you hand at fishing off the fishing dock. You are only 15 minutes from historic downtown Granbury with plenty of shopping and wonderful restaurants. 15 minutes in the southern direction will get you to the quaint little town of Glen Rose with attractions such as Fossil Rim, Dinosaur Park, Big Rocks, the Promise Passion Play and more shopping and restaurants . A perfect location for relaxation and/or entertainment!
This is a beautiful country setting with outstanding views and the quite, relaxing resort atmosphere.
Linda was an excellent host, I really enjoyed my time spent there. Had a beautiful view of the lake!
Harold
2014-01-26T00:00:00Z
This was my first AirBnB experience and I have to say that I would definitely use AirBnB again. The response was almost immediate when I first contacted Linda. She was very accomodating and contacted me about what I like to drink so she could stock up the fridge. She was very pleasant to work with. The only thing I recommend for this place is Wi-Fi. I barely could get a signal on my phone and felt a bit disconnected from the world, but I guess if you're looking to be "Off the Grid" this is the perfect place for you.
Jason
2013-12-16T00:00:00Z
Linda was just wonderful! The lake is a million dollar few and we enjoyed as many sunrises and sunsets that we could. We had everything there that we needed, including many products that Linda stocked. Hope to return in the springtime to visit again and FOR SURE we will be staying Off the Grid at Lake Granbury!
Walter
2014-10-01T00:00:00Z
The owner left me a friendly voicemail, inviting me to call her back at my convenience. When we spoke, she gave me detailed, easy instructions for finding the location and how to make the most of my time there. She also let me know that she'd be staying nearby and that I was welcome to be in touch during my stay if any problems should arrive. (For the record -- no problems came up!) The unit's description was accurate overall -- it was a comfy place, with views and amenities as described. Great patio; nice, quiet location relative to downtown Granbury; and safe area. The mattress wasn't the most comfortable, so I didn't sleep quite as soundly as I do when I'm at home, but otherwise, it was a good play to stay.
Geoff
2014-09-02T00:00:00Z
We had a wonderful experience on a last minute post Christmas getaway to Linda's . Linda was an excellent host: helpful, accommodating, and friendly. We loved the condo. The lake view was beautiful, even better to take in by a cozy fireplace. We will return!
Amanda
2013-12-30T00:00:00Z
Linda was very friendly and quite accommodating - from being available for a Sun mid-afternoon check-in to being available in the office daily for questions about local amenities. She also quickly righted the few minor things that needed correcting in the condo. I really appreciated the personal phone calls about the proper use of the heat pump systems during the unfortunate cold weather/ice storms we had. There was a maintenance man visible on the property keeping everything in good shape - even the pool looked good during cold weather!
Camille
2015-04-01T00:00:00Z
Nice quite place to get off the world for a while Very low key if you like that
Vance
2014-04-25T00:00:00Z
My husband, son and I stayed in Linda's condo during a weekend. We were in the area because we like Glen Rose and taking our son to see the dinos at Dinosaur World, and to climb rocks. The condo is an easy, maybe 10-15 minute drive to Glen Rose. We also drove in to Granbury for a movie and dinner. We enjoyed our stay very much. The condo is clean and nice, and Linda was very helpful.
Alejandra
2014-03-24T00:00:00Z
Romtype
Helt hjem/leilighet
---
Eiendomstype
Leilighet
---
Plass til
3
---
Soverom
Granbury, Texas, USA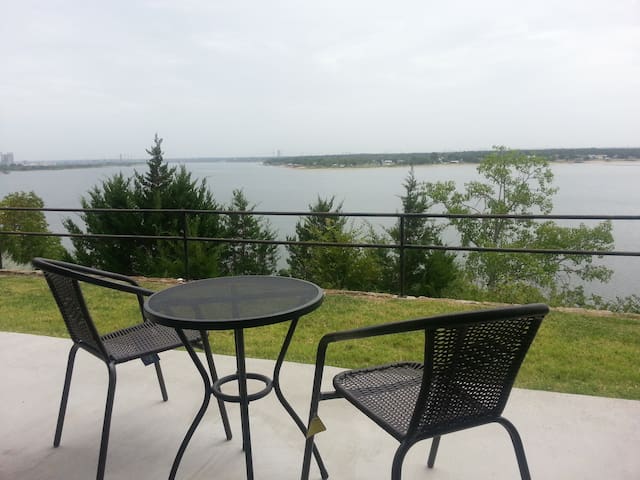 Comfortable sofa bed, shared bathroom I have a kitchen but if you want the rent the whole apartment, it can only be when I am out of town or traveling, it is usually during weekend and 1 or 2 days.
I loved that Susi got me involved with others and invited me to events throughout the weekend. Her place is great!
Corey
2017-04-09T00:00:00Z
Romtype
Delt rom
---
Eiendomstype
Leilighet
---
Plass til
2
---
Soverom
Stephenville, Texas, USA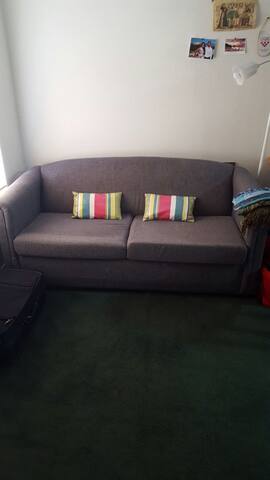 The hosts are very nice and communicate very well. Extremely rapid response. We were in the area for a Spartan race and the location was excellent for that. The pictures are accurate and this is probably your typical ranch country cottage. It was perfect for us.
Jason
2016-10-30T00:00:00Z
I was lucky enough to spend a good amount of time at this location. Over time I have stayed at two of their properties. The home owners are very nice and just a phone call away if you need anything. This is a neat location that you should go and check out.
Keith
2016-12-31T00:00:00Z
Romtype
Helt hjem/leilighet
---
Eiendomstype
Leilighet
---
Plass til
3
---
Soverom
Meridian, Texas, USA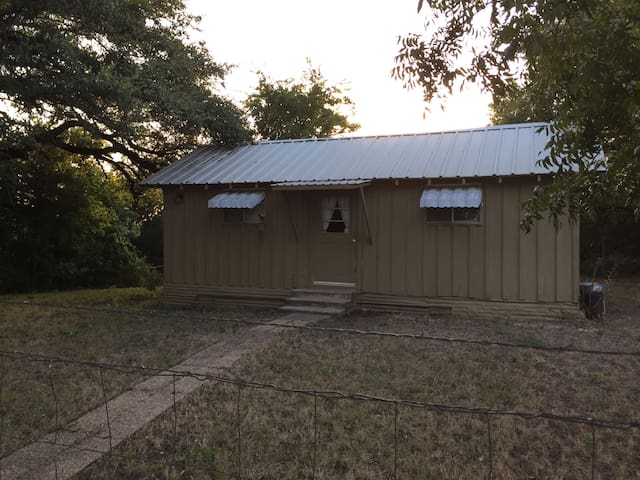 Glen Rose - Airbnb
:
Gjennomsnittlig

4.52

av

5

stjerner fra

63

gjesteanmeldelser