이 객실은 당신이 산을 즐기고있다 흰색 머물 수있는 장소에 필요한 모든 것입니다. 퀸 사이즈 침대 하나 개인 침실이있다. 파티에서 두 개 이상이있는 경우에는 소파 침대 옷장에 시트와 담요가있다. 부엌 영역은 완비 된 주방이 아니다. 그것은 간이 주방입니다. 작은 냉장고, 전자 레인지, 핫 플레이트가 있습니다. 제공되는 기본 조리 및 식사기구가 있습니다. 외부 식사에 대한 외부 화재 링과 피크닉 테이블도 있습니다. 공원 스타일의 숯불 구이가 있습니다. 자신의 숯을 가져옵니다.
Kent is helpful and the cottage is very clean. I can't complain about anything. If you want to relieve your stress in the nature, this cabin will be great for you
Peter
2017-03-11T00:00:00Z
Muy relajante se los recomindo mucho
Jessica
2016-12-26T00:00:00Z
Kent's cabin was absolutely adorable and our stay was wonderful! It's very private (especially when no one's staying in the other two cabins) and if you go when the leaves are off the trees there's an amazing view of the mountains from the porch. One final note: there is seriously no cell phone service, not at the cabin and not in a lot of of the surrounding area, so be prepared for that.
Grayson
2017-03-23T00:00:00Z
Unplug, unwind, rest. If you need a civilization detox, then this is the place for you. No Verizon service, no television, no wifi. Just you and God and His creation. You will find respite here.
Nick
2017-01-23T00:00:00Z
I really loved this place! The cottage is new and very clean. The area is gorgeous with short drives to breathtaking views of the surrounding areas. Kent was very nice and down to earth. I would definitely recommend staying here.
Corinne
2016-07-31T00:00:00Z
Everything about this cabin was what we hoped it would be. Quiet, beautiful, clean, bright, peaceful. Kent made sure we had everything we needed upon arrival. Should we ever happen through this part of the country again, we will positively stay in this cabin.
Jocelyn
2016-08-17T00:00:00Z
Our stay at the cabin was quiet, peaceful and beautiful. The cabin was clean and accommodating and in the absolute best location, close to all of the local scenic areas. It was the perfect weekend getaway and we will definitely be back!
Katie
2016-11-07T00:00:00Z
We love the cabin! We had a great stay, Kent was very accommodating, and the cabin was very clean and in a wonderful location. Our only issue was we were expecting that there would be a full kitchen, and there is not an oven or a stove top. Only a small hot plate. Overall a very minor issue, we still loved it. Great place!
KC
2017-02-20T00:00:00Z
Romtype
Helt hjem/leilighet
---
Eiendomstype
Hytte
---
Plass til
4
---
Soverom
Riverton, West Virginia, USA
This spacious comfortable home is located in a very private setting. The wraparound porch provides shade in the summer and a place for quiet relaxation. The yard is spacious and great for volleyball, cornhole, horseshoes, badminton , play catch or grilling. You can also enjoy the local wildlife, go hiking, biking, tour local caverns, train rides, bowling, swimming, skiing, tubing, snow boarding and if you dare, zip line. Summer is warm with cool night breezes , amazing star gazing and winter can be cold and snowy. Whatever your preference, you will love it here.
The mountain views, clean air and quiet setting makes this location unique.
It is beautiful here, local people are very friendly and many exciting things to do.
Romtype
Helt hjem/leilighet
---
Eiendomstype
Hus
---
Plass til
8
---
Soverom
Circleville, West Virginia, USA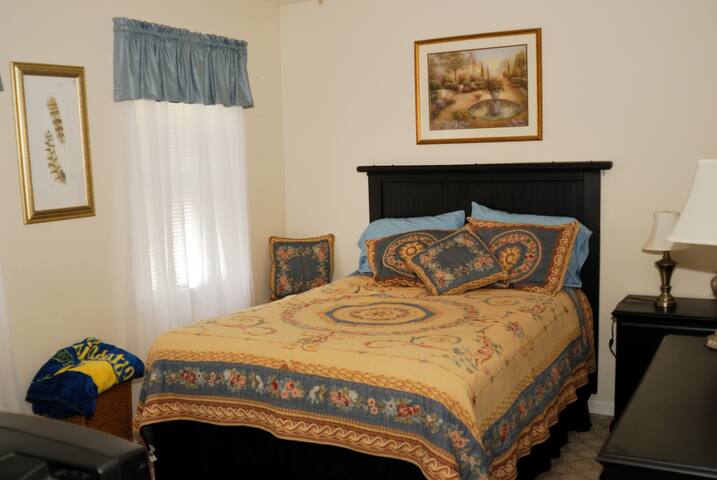 Oppgi datoer for å se fullstendige priser. Ekstra gebyrer gjelder. Skatter vil kunne tilføyes.