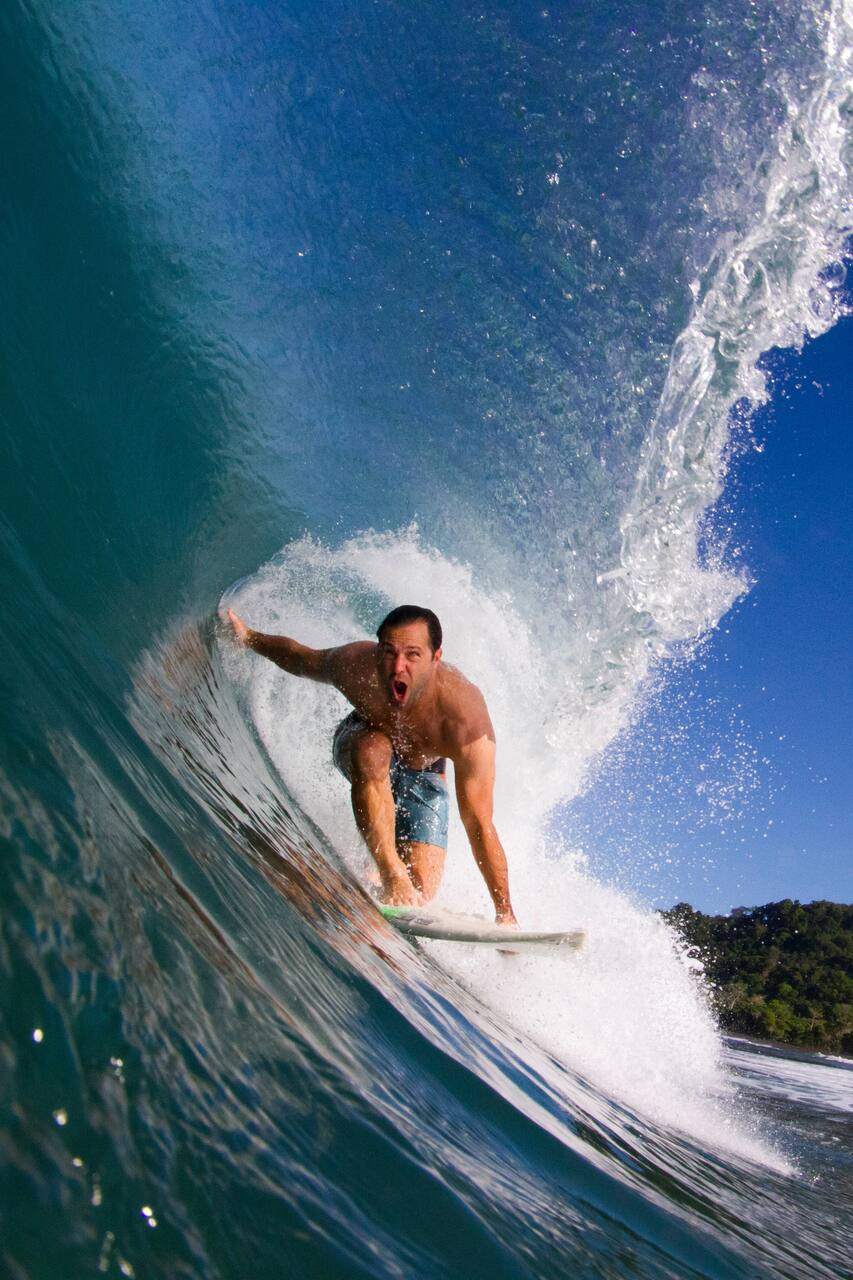 Freeze your best Surfing moments
Freeze your best Surfing moments
Languages:
Alle språk er velkomne
Water & Land Professional Photo/Videographer with high experience working around Costa Rica, high knowledge about surf spots in town and any other recommendation you will need, how swells works, tides, to choose the best place to go and have a great session away from the crowd. I'am surfer & traveler too so i have a very good idea about what you are looking for! For Pro surfers & amateurs…
We'll meet in Playa Hermosa at "Bowies Point Restaurant" very well known place in the area with waves in the front, must be there at 6:30am. To start I will give to the guests a 15 mins introduction to the experience and how to get the best shots in the water and other extra 15 mins to prepare and warm up before the surf. We''ll get in to the water to start our session! The session experience…
Check surf report and weather! and be sure about your surf level, Playa Hermosa is a powerfull beachbreak where you need some skills if the wave is breaking from 5 to 6 +fts
All your surf equipment, energy for surfing and good vibes!