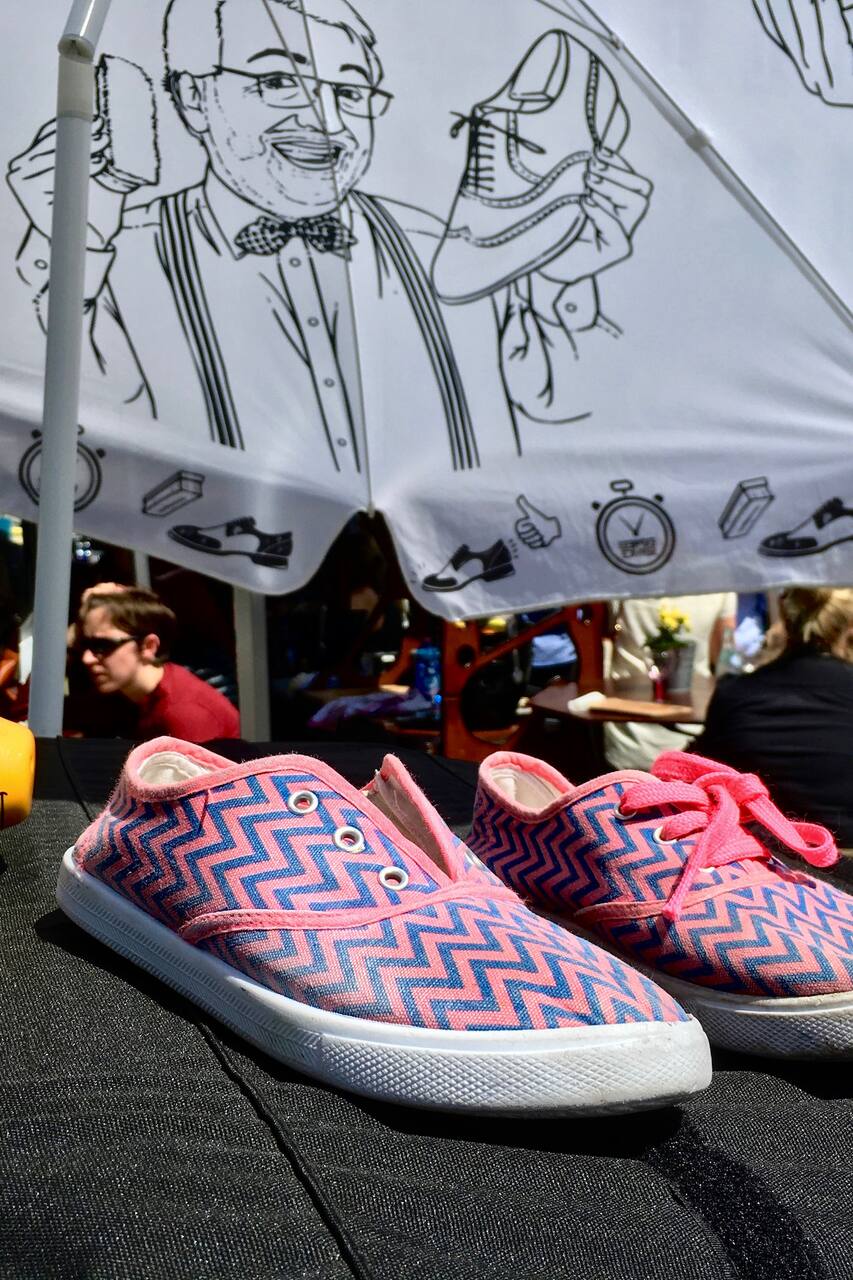 Languages:
Alle språk er velkomne
I am a professional full time shoe shiner and president of the European Shoe Shine Association. Our non-profit organization is recognized by the Belgium King. I have learned to make shoes shine in many different countries. From colleagues in the UK, France, Italy, Germany and other places I got ideas for best practice. As the first and only full time shoe shiner in Belgium I am regularly invited…
Om European Shoe Shine Association
ESSA is the only non-profit organization accross Europe that stands up since 2016 for the interest of shoeshiners. The ESSA members support each other in their efforts to fulfil higher standards the best possible way in their daily work. ESSA encourages sustainable ways regarding shoe manufacturing and shoe caring.
Dette er en
opplevelse med sosial påvirkning
hvor 100% av det du betaler for denne opplevelsen går til European Shoe Shine Association. .
You bring your sneakers or shoes (leather, suede, textile), boots ... and we will see together the best practice to clean, care and make them shine. Step by step you will see, how easy it is to use best tools and premium products to achieve best results. We will carefully clean and prepare your shoes for a special treatment. May be a re-coloring will be needed or a whitening. If you like we will…
Equipment
You will get all the best tools and premium products. You will get gloves for your hands and an apron to protect your clothes
sneakers , shoes (leather, textile, suede...), boots ...
moteklasse
sosial påvirkning
Ny opplevelse