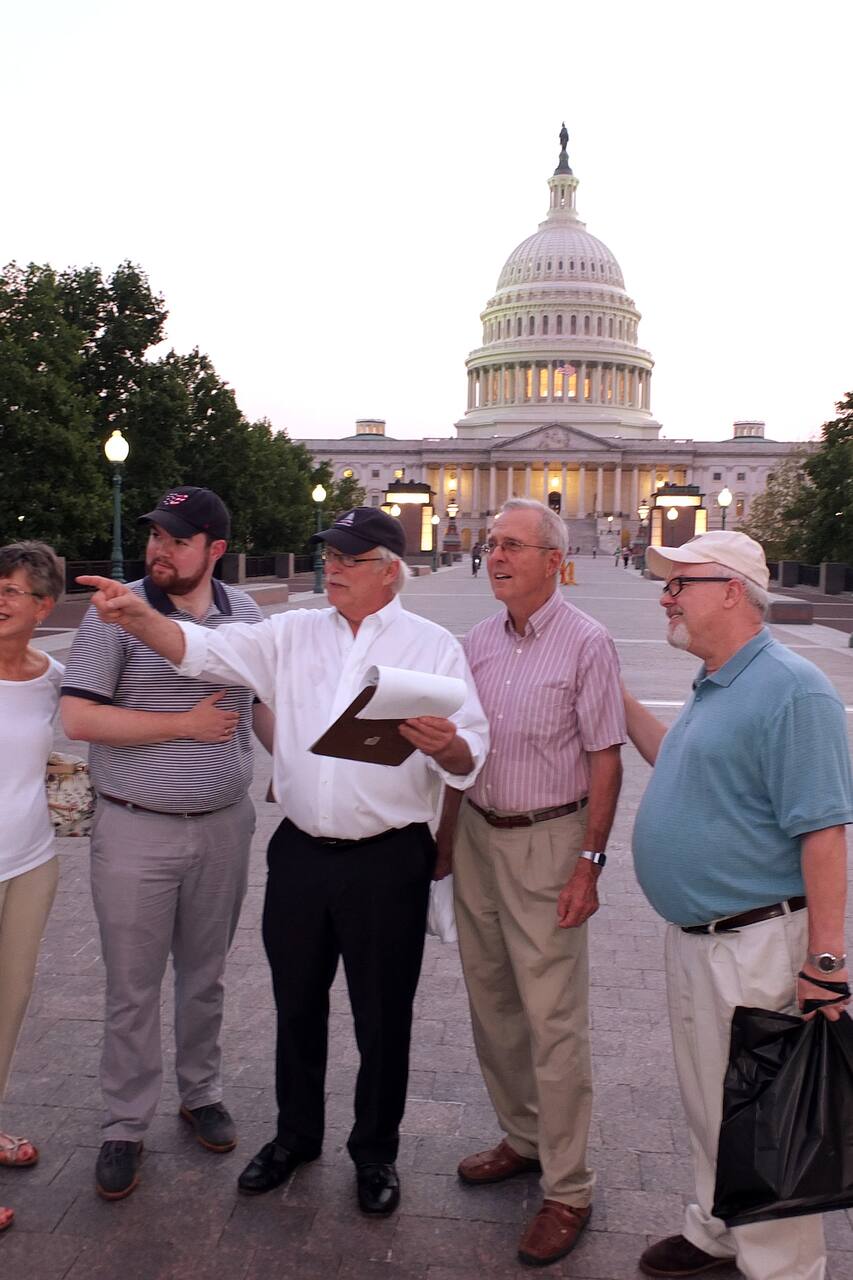 "Creating Capitol Hill" Book Tour
"Creating Capitol Hill" Book Tour
Languages:
Tilbys på Engelsk
Brandi will be your point of contact and connecting you with knowledgeable and experienced tour guides. Sam Holliday is a native Washingtonian and has been giving tours of the Capitol and grounds for 3 years. Steve Livengood is Chief Guide to the U.S. Capitol Historical Society. He developed all of our tours, and has been giving tours for over 50 years. Chuck Beck is a volunteer, who has been…
Om US Capitol Historical Society
The United States Capitol Historical Society was organized in 1962 to study and interpret to the public the rich heritage of the Capitol building and the United States Congress. It is the only private non-profit educational organization dedicated solely to recording the history of the building and Congress, which serves as the instrument by which the American people govern themselves.
Dette er en
opplevelse med sosial påvirkning
hvor 100% av det du betaler for denne opplevelsen går til US Capitol Historical Society. .
Join U.S. Capitol Historical Society staff and trained volunteers to see firsthand the neighborhood and historic sites detailed in the Society's latest publication Creating Capitol Hill: Place, Proprietors, and People. Explore the streets around the Capitol as you learn about the circumstances and compromises that were necessary to create a permanent seat for the federal government. From… historie-tur
sosial påvirkning
Ny opplevelse