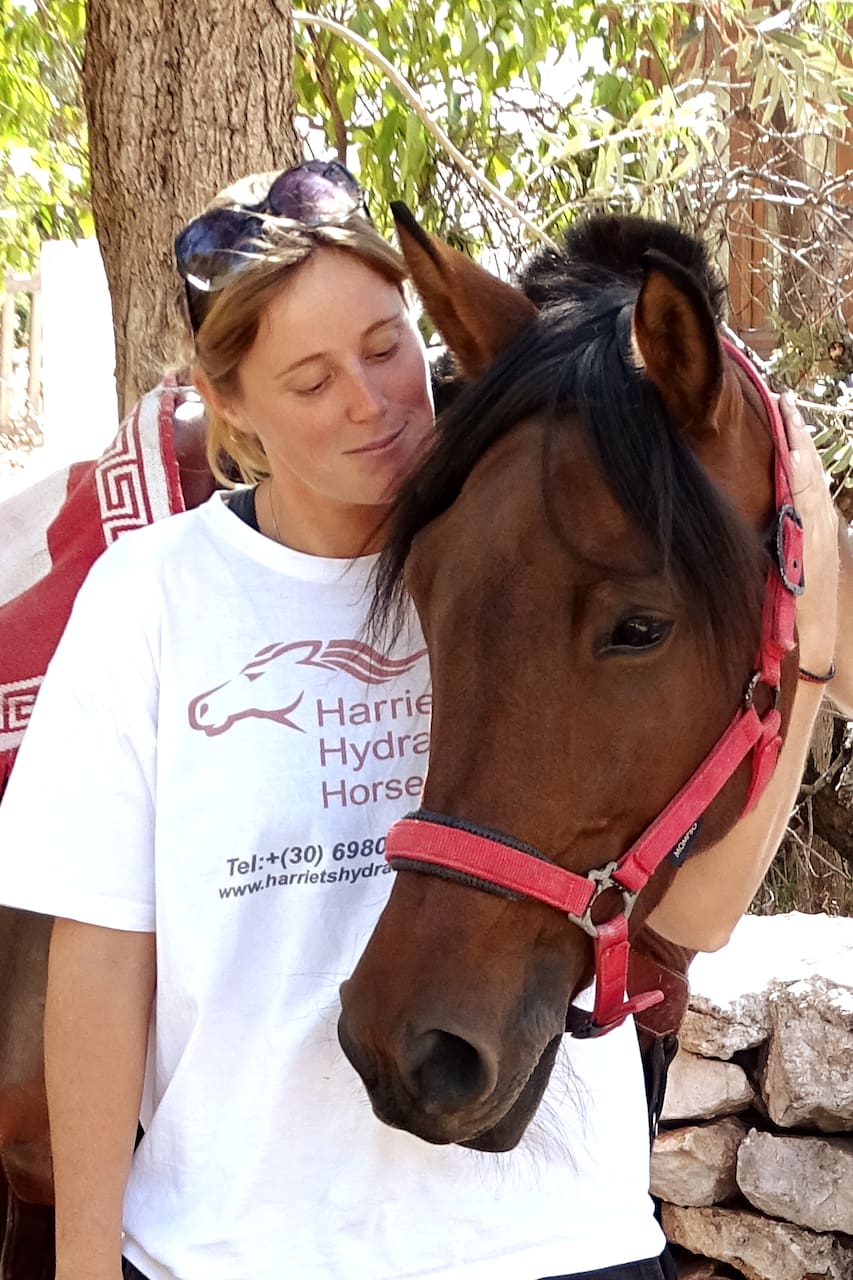 Hydra Introduction by Horse Trek
Hydra Introduction by Horse Trek
Languages:
Tilbys på Engelsk
I started riding lessons when I was 3. I'm English and came to Hydra with my Mum on holiday when I was 10 in 2000. We loved it, so we stayed. I was educated on Hydra and so I am fluent in Greek. After graduating from Hydra High School, I joined the British Army for 3 years. I returned to Hydra and launched Harriet's Hydra Horses in 2014 so I could incorporate my love of Hydra's outdoors and work…
My Ag. Konstandinos horse trek is the most popular of my short treks. You'll experience riding up to the monastery through the countryside with me pointing out places of interest along the way. At the top, you can look down and see the whole of Hydra laid out for you. I take photos of you riding along the way, but you'll enjoy taking bird's eye photos of your own too. The route down is through the…
My horses are nimble and sure-footed but they are not huge. They cannot carry someone who weighs more than 90 kilos. I walk beside first-time riders to reassure them and give instructions all the way.
Equipment
BS safety riding hats (children and adult sizes), Child stirrups ( for little legs), First aid kit & emergency water.
Closed footwear (no flip flops)
ON THE DAY: Please note that there are no toilets at the meeting point or along the way so don't forget to 'go' before you come!
Don't forget to put plenty of sun protection on (especially on your thighs if you're wearing shorts)
You might also want to spray your self with insect repellant too.
You won't need a hat because you will be wearing a safety helmet.