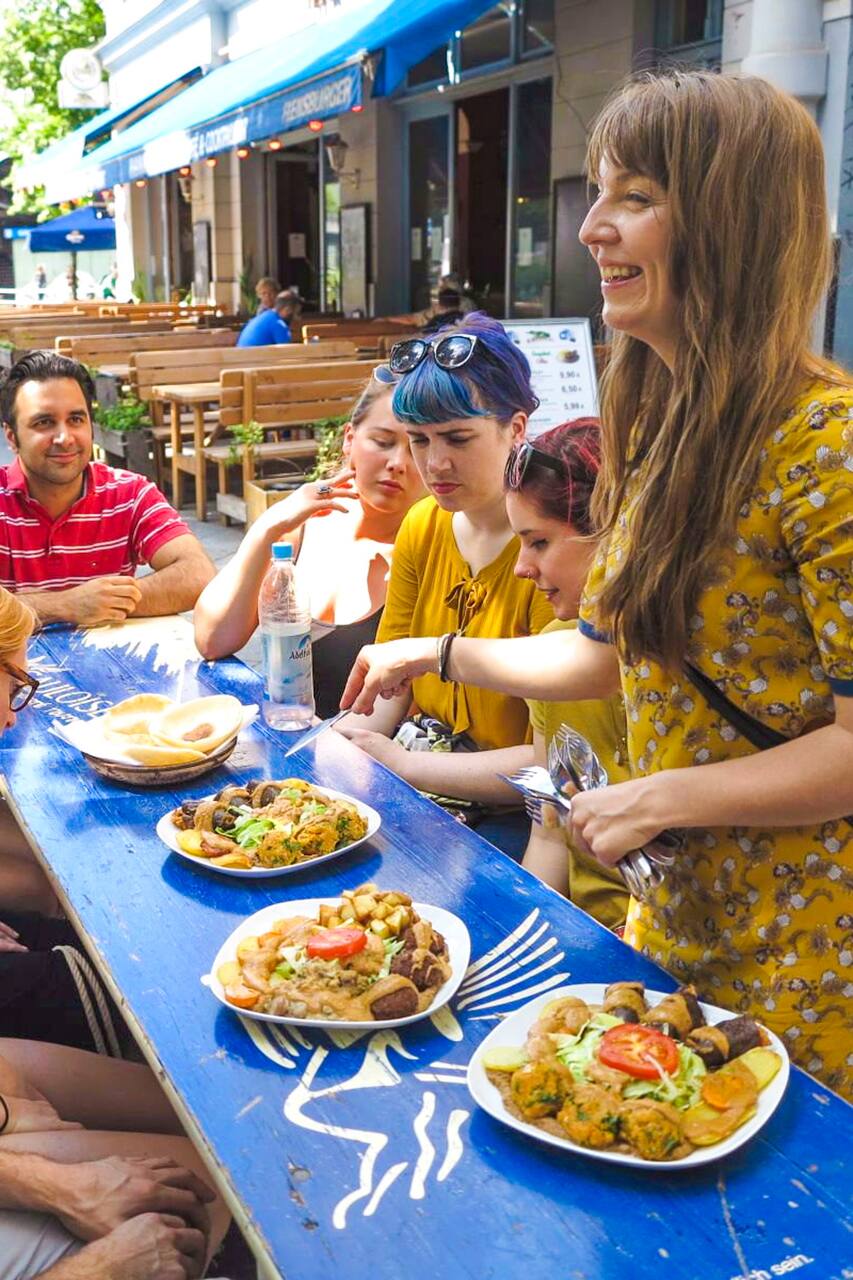 Vegan Food Tour Berlin Kreuzberg
Vegan Food Tour Berlin Kreuzberg
Languages:
Alle språk er velkomne
I'm very passionate about good food. I believe that it's a beautiful feeling to connect with like minded people over a delicious healthy meal. I live vegan since 9 years and I turned vegetarian already 23 years ago. I started organising vegan tours already 4 years ago (as the first vegan tour in Europe) and saw how Berlin changed over the years. I love to run these tours so much, and I am sure you…
On this vegan food tour, you will experience the best vegan cafes & restaurants and try the best and most special food you can find in Kreuzberg. And in addition to that you will hear cool stories about Berlin as well as about Berlin's vegan culture, inspiring green projects and some funny historical anectodes. You will try some vegan version of traditional german food some exciting and some…
It doesn't matter is you are vegan, vegetarian, flexitarian or omnivore. Everybody is welcome, despite you food preferences. My goal is to make you will feel full and happy and the end of the tour.