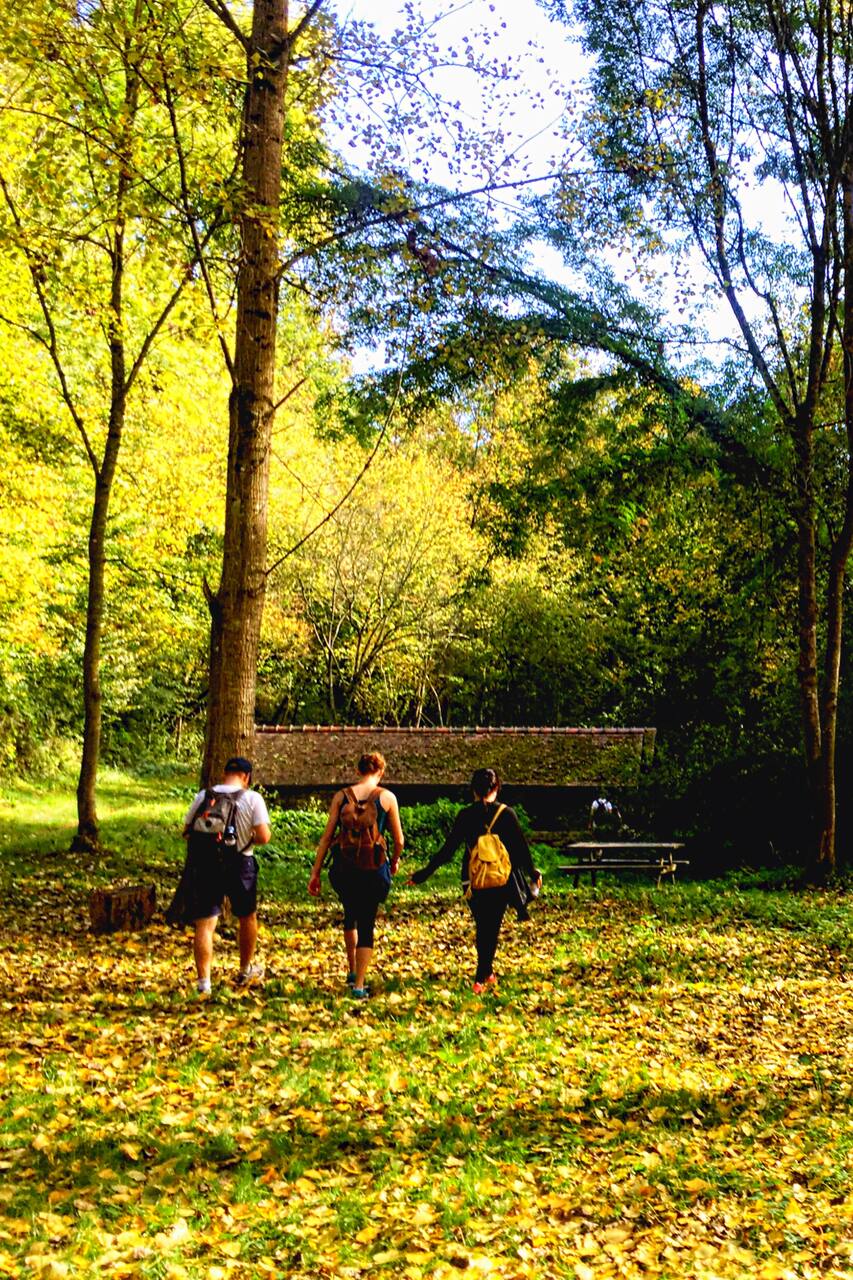 Into the forest from paris
Into the forest from paris
Duration:
6.5 timer totalt
Languages:
Tilbys i Engelsk og Forenklet kinesisk
Travel is not only a way of spending time or money to get relaxed. I am keen on the thinking of "life time traveling" a lot. Life is a journey. Be well prepared to experience it at any time with an open mind. Before I started hiking with Bert the professional, I had two amateur nature exploring experiences. Not until in Paris, I started real hiking with professional monitors who can be a great…
我们带上空降巴黎的你,一起出发去到曾经法国王室的狩猎森林。路易十四恢弘的狩猎宫虽已在大革命时期被摧毁,只有地基保留至今,成为国家公园,只是历史的一个记忆。了解历史,总会带来一丝惆怅,人类文明面对自然,就是画布上那轻描淡写的一笔。 森林,是19世纪自然主义画家笔下的挚爱。在博物馆里看遍了法国百年前的森林。进入真实的画面,在泥土,树木,光影构成的盛夏空间里,呼吸,聆听,野餐,远离城市,逃离喧嚣的人群,探寻你所不知的巴黎另一面! 本活动将由专业的法国野外领队带领,拥有20年领队经验,一路讲解沿途风貌和法国历史,并确保参队人员的途中应急和安全往返。 请在出发前一天看好天气,准备遮阳避雨工具和徒步鞋。本次路途不会有很多攀爬,运动鞋也可承受。 We want to break the stereotype that you might have about traveling to…
The hiking will take more or less 6 hours in total starting from and end at Gare St Lazare, it will be guided in English French and Chinese(Optional). The food should be prepared before your arrival.
Sun cream, umbrella, hats...
guidet fottur
Ny opplevelse