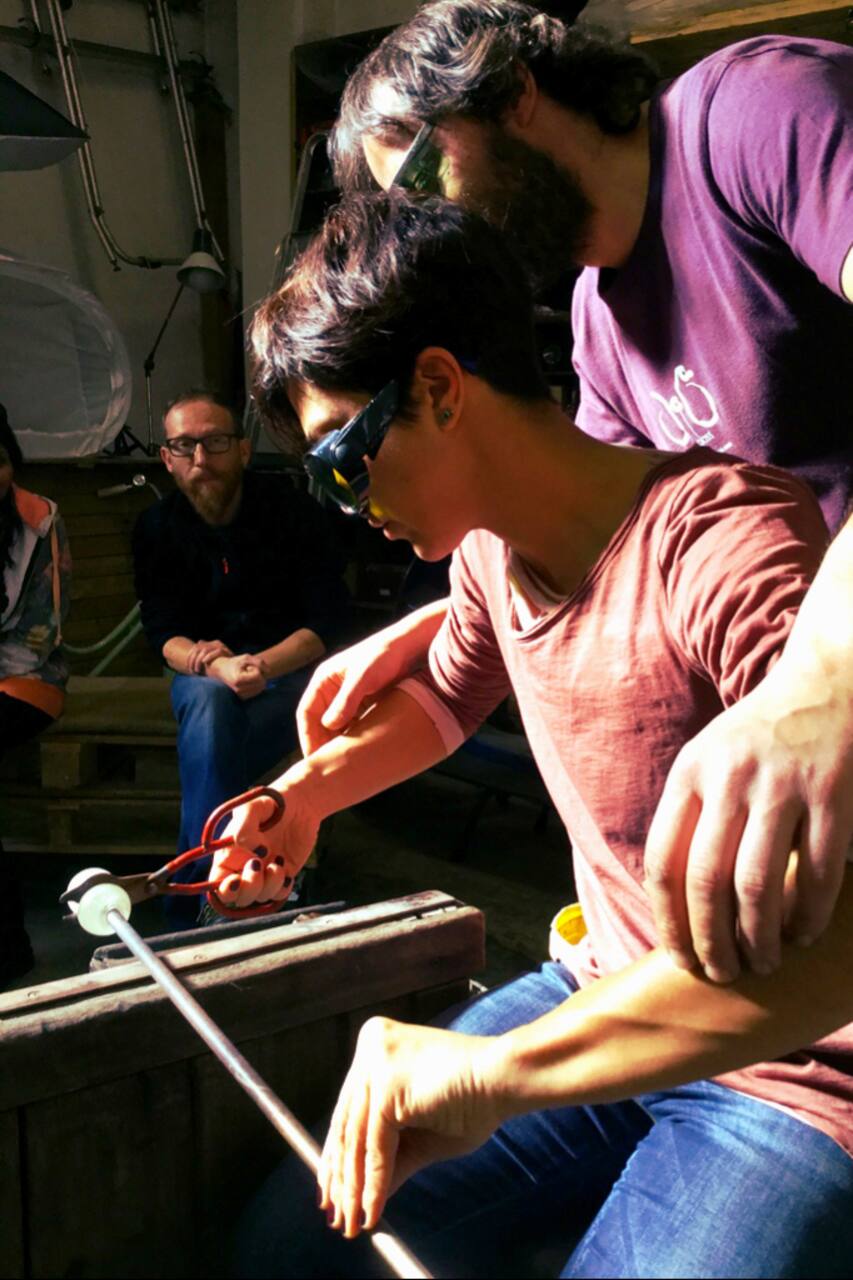 Venetian Glass Blowing Workshop
Venetian Glass Blowing Workshop
Languages:
Tilbys på Engelsk
The Workshop will be held by Josean Garcia Diaz, a Spanish glassblower, who was born in Bilbao. He studied in Scotland at the Edinburgh College of Art and then moved to Murano, near Venice, traditionally the home of glass. He returned to Spain to find inspiration for his art. Then, he moved back to Italy. This time Turin, where he started a project called JoGa Glass, experimenting and creating a…
During the workshop you will have the chance to live a unique experience, which will give you the opportunity to rediscover art and traditions. You will spend a whole day (6 hours) in a real glass blowing workshop, where pieces by JoGa Glass are created every day (www.jogaglass.com). You will shape and blow glass, like it has been done for centuries. You will learn to gather molten glass from…
The experience is completely safe. No previous experience is required. Just passion and desire to have fun. We've had a lot of students who have taken part at our courses and have always enjoyed them.
Food
Light buffet lunch Please, let us know if there is something you cannot eat.
Equipment
Professional Equipment Furnace, annealer, molten glass, blowpipes, punties, scissors, jacks, tweezers, blocks, safety goggles.
Light clothes with long sleeves and trousers and a change of clothes.
håndverkkurs
Ny opplevelse