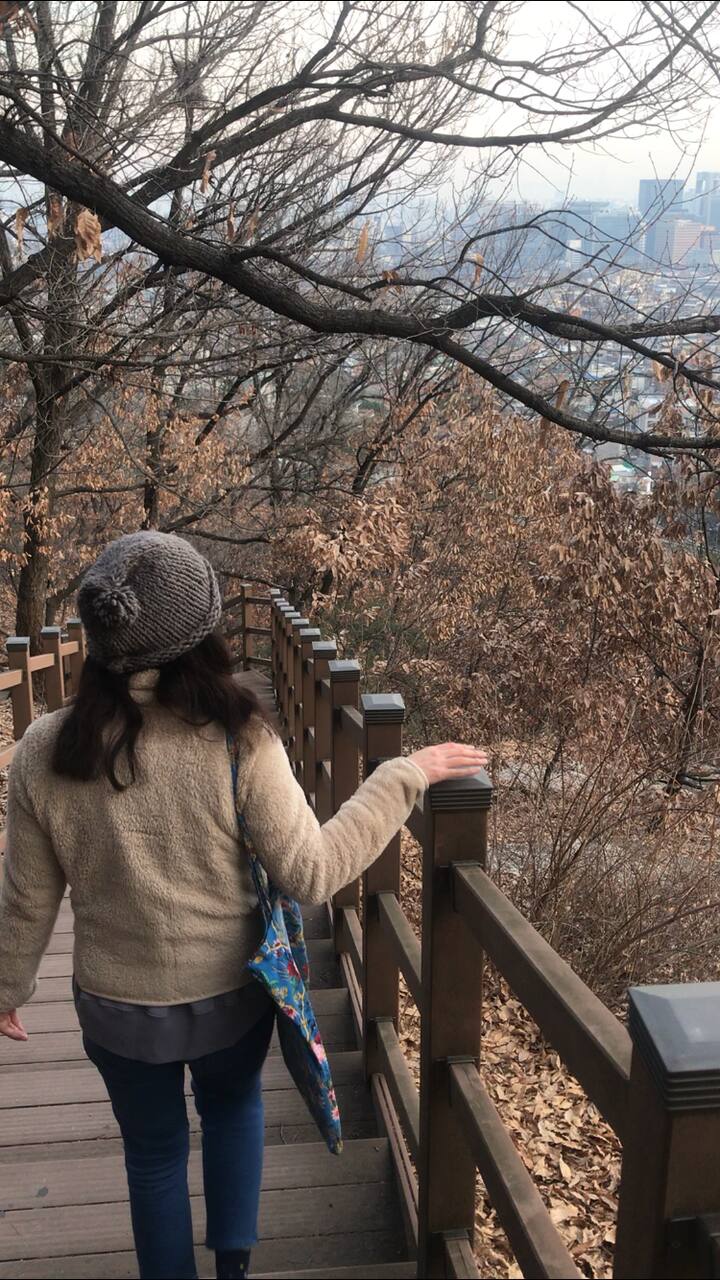 Hike Eat Drink with a travel writer
Hike Eat Drink with a travel writer
Languages:
Alle språk er velkomne
안녕하세요! 저는 여행기 작가이자 카피라이터, 블로거, 팟캐스터입니다. 특별한 계획없이 숙소 근처의 동네를 돌아다니는 여행의 베테랑입니다. 낯선 도시로 여행을 왔지만 친구에게 이끌려 동네를 산책하고 단골 술집에서 맥주 한잔을 하는 정다운 경험을 하고 싶다면, 제가 4년간 살고 있는 저의 동네에서 진행되는 이 트립을 선택해주세요. 계획보다 훨씬 더 재밌는 일이 일어날 거에요. I am a travel writer, a copywriter, a blogger and a pod caster. I am used to enjoying unplanned travel like an exploring of hidden alleys or no named restaurants. If you are a someone…
Short hiking, watching Seoul & sunset, cold beer & fried chicken! That's all we will do together. Seochon is one of the oldest town in Seoul. There are no high buildings but very small alleys and old traditional houses. In the end of this town, we have a beautiful valley and a mountain 'Inwang'. You can get here with a subway and a mini town bus. But travelers don't know this place well. We…
You need only a bottle of water, sport shoes. If you want more food and beer, you can have them with extra fee.
Food
A half of fried chicken and 1 glass of draft beer